In the 5th edition of the Chat we're giving you a free €5 Gift House gift card.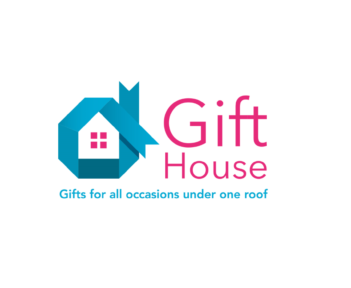 This month we want to encourage you, our customers, to support local Irish Businesses and retailers by purchasing gifts for you or a loved one on Gifthouse.ie.
Gift House is an online gift voucher shop which allows consumers to purchase gifts for all occasions under one roof. Gift House will facilitate the delivery of all gifts purchased to the gift buyer or gift recipient. Gift House has numerous Irish made and Irish supplied goods including luxury getaways, gourmet food and cosmetics.
To access your free €5 Gift Card, click the link below and enter your unique code at checkout.
NB: Partner offers only available to Bank of Ireland customers who have provided consent to contact. Make sure to stay informed and should you wish to receive future issues of "The Chat" & associated partner offers please update your marketing preferences here.
This month we interviewed Kathy Peyton, creator of Gifthouse.ie and you can read more about her journey and how Gifthouse.ie has Christmas wrapped for Irish consumers who want to "buy Irish" from over 100 businesses here.
Redeem your Gift House giftcard here
By clicking the above link, you will be leaving our website and entering a third-party website. Bank of Ireland takes no responsibility for the accuracy of information from third party websites. Please be advised Bank of Ireland will not supply your data to a third party. For Bank of Ireland's privacy notice please click
here
We are also giving you a chance to win 1 of 3 x €500 vouchers to Gifthouse.
Competition closes at 12.30pm 20/11/2020
Terms & Conditions:
Bank of Ireland €5 Gift House Gift Card
This Gift House exclusive programme is available for Bank of Ireland customers who receive an email from Bank of Ireland with the offer, and who are over 18 years old (Qualifying Customers). The offer is available in the Republic of Ireland only.
Promotion enables Qualifying Customers access to a Gift House gift card code to the value of €5.
Only one Gift House gift card code is available per Qualifying Customer.
Bank of Ireland will fund the provision of the offer, but the contract will be between you and the suppliers of the Gift House gift card.
The Gift House gift card code is valid for 5 years from 5th of November 2020 until 5th November 2025.
This Gift House gift card can be used only on gifthouse.ie and excludes purchases of cinema passes or any other gift cards.
Gift House gift cards cannot be exchanged for cash or resold, returned or refunded. Cash value €0.001c.
Gift House gift cards are non-transferable and can be used as part or full payment. Any additional items purchased over the €5 Gift House gift card value will be subject to usual payment terms which can be found at gifthouse.ie. Any remaining balance will be left on your Gift House gift card to spend on future purchases, there is no cash refund.
All instructions and descriptions form part of these terms and conditions.
The Promoter and Gift House can accept no responsibility for lost, stolen or deleted gift card codes.
The Promoter and Gift House can accept no liability for loss or damage to personal possessions or injuries or other incidents to customers which may occur in connection with the items purchased and provided by Gift House gift partners as part of this promotion.
Bank of Ireland accepts no responsibility or liability whatsoever in relation to any matter arising out of the offer or the enjoyment of the offer.
Bank of Ireland's decision in respect of any matter concerning this promotion is final and shall be binding on all participants. No correspondence will be entered into.
This offer is not available in conjunction with any other Gift House offer. Promoter: Bank of Ireland.
Bank of Ireland competition rules
Note: These competition rules (the "Rules") apply to the "The Chat & Gifthouse.ie" (the "Competition") organised by Bank of Ireland, of 40 Mespil Road, Dublin 4. By entering the competition you agree to be bound by these Rules.
To enter the competition, you must be 18 years of age or over and you must be resident in the Republic of Ireland. We may look for proof of age and residence from you before you can get a Prize.
The final date and time for entering the competition is 12th of November at 12:30pm.
You can only enter the competition once.
There will be [3] winners of the Competition who will win [ 1 x €500 Voucher for Gifthouse.ie] (the "Prize").
All entry conditions and instructions form part of these Rules.
We do not accept any responsibility for entries which are lost, delayed, mislaid, damaged or if a potential entrant is unable to enter the Competition due to any technical reasons whatsoever. We may disqualify any entries which are altered, illegible or not in accordance with these Rules.
All entries and any copyright and/or related rights will automatically become our property and will not be returned to you.
By entering the Competition you understand that your personal information will be managed by us in accordance with the Bank of Ireland Group's Data Privacy Notice. You agree that we may use your email address for the purpose of administering the Competition and/or distributing the prizes and those details will be used to contact the winner.
The judging panel for the Competition will include at least one person who is independent of the Competition. No customer of ours, whether or not he/she is eligible to win a Prize, may attend the adjudication process. We will tell you the names of the judging panel if you ask us
We will place all qualified correctly answered entries together and we will award the Prize on the basis of the tie-breaker slogan judged to be the best.
The decision of the judges will be final and binding on you. We will only enter into correspondence with you at our discretion.
The winners of the Competition will be notified by email within 3 days of the closing date.
We will be responsible for paying for the Prize (the goods or services) but the contract for those goods and services will be between the winner and the supplier of the goods or services. We accept no responsibility or liability whatsoever in relation to any matter arising out of the Competition or the enjoyment of any Prize.
We reserve the right to replace and/or substitute any/all elements of a Prize with a Prize of similar or of greater value.
You cannot give the Prize to someone else (unless we tell you that you can).
If you are a winner of the Competition you may be liable to pay tax on the Prize.
If there is any reason to believe that there has been a breach of these Rules, we may, at our sole discretion, reserve the right to exclude an entrant from participating in the Competition.
We reserve the right to hold void, suspend, cancel, or amend the Competition if we think that is necessary.
These Rules are governed by Irish law, and the Irish courts will have exclusive jurisdiction.