How do I use it?
Instead of looking for change keep an eye out for the symbol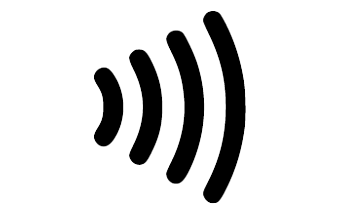 which lets you know that you can pay with contactless to make purchases more quickly for anything up to a maximum value of €50.1
Look out for the contactless symbol
Let the sales assistant know that you'd like to pay with contactless
Hold your card against the reader to pay
When you hear the beep or see the green light, your transaction is complete. A receipt is available on request.
For security purposes from time to time we'll ask you to enter your pin.