Positive Ageing Week
September 30th – October 6th
Bank of Ireland are proud to be headline sponsor for the 4th year in a row of Age Action Ireland's Positive Ageing Week. Positive Ageing Week shines a light on all that is great about growing older in Ireland and to raise awareness of challenges this section of our society face.
The theme for Positive Ageing Week in 2019 is "Ageing in Place". This term describes a person living in the residence of their choice in their own community, for as long as they are able, as they age. Being independent is important at every age. As we age, retaining this independence becomes even more critical and a major part of this is being able to choose where you grow older. The benefits of ageing in one's local community are vast from promoting positive mental and physical health to keeping older people active for longer in the comfort of their own community.
Bank of Ireland will be hosting events nationally to launch the Bank of Ireland Financial Wellbeing Programme for older people. Our seminars will focus on the Importance of Financial Planning, Budgeting and Managing your money, Planning for the future and the importance of putting some legal protections in place. These events will also showcase some of the many smart ageing housing options and supports available.
For more information on an event near you, please click here.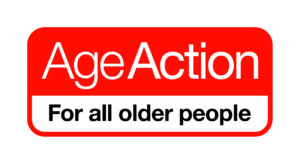 One of the many options available when considering if one can age in place is Ava Housing. AVA is an innovative new smart ageing solution that can support ageing in place by reconfiguring family sized homes in a way that can evolve to meet the homeowner's needs, whilst simultaneously creating a new rental unit within the house. Bank of Ireland supported the completion of the AVA Housing pilot home.
If you think AVA may be a suitable option for you, please visit their website at www.avahousing.ie to find out if you are eligible to avail of their services. Alternatively, please join them at the Positive Ageing Week event on September 30th in Camden Street Dublin.
Age Action Ireland will also be hosting many events nationally during Positive Ageing Week. For more information on this year's activities please see www.positiveageingweek.com