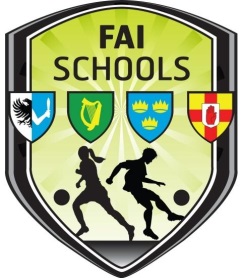 Does your school have an interest in soccer?
Schools football has increased over the last number of years, with 38,000 players from 510 schools participating nationwide in 2016. There are now 16 Cup competitions from First Year through to Senior Boys and Girls that provide National winners, creating great opportunities for post primary school students to play.
At Bank of Ireland we've supported the FAI Schools Post Primary competition since 2014, to develop the game across the country. The competition allows children to learn about the game, develop their skills and even meet some of the international players.
The FAI Schools programme is coordinated at provincial level. Competitions start at the end of September 2017.
FAI Schools Contact Personnel