Wealth Management
Taking care of your priorities
Clarity and control over your financial life
We've created a wealth management service that can be shaped to suit your individual circumstances. With a deep understanding of complex wealth needs, your Private Client Manager is on hand to help give you the bigger picture and develop a bespoke plan designed to help you thrive.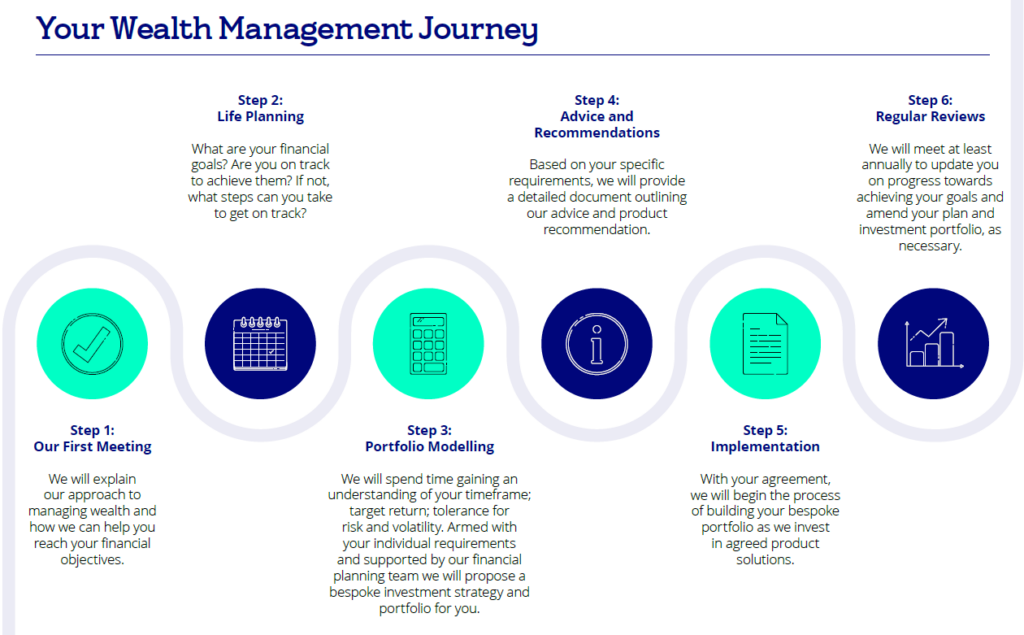 Life Planning
Life Planning helps you create your own financial plan for the future:
Build your Life Plan with one of our expert advisors
Start by selecting your priorities and goals
Working together with your advisor you can refine your plan and explore different scenarios
Enjoy the peace of mind of knowing that you and your loved ones are on track to bring your dreams to life.
Retirement planning
Your Private Client Manager will help create the strategies to build the retirement assets you need to provide you with an income for a comfortable retirement. This includes accumulating, growing, protecting and drawing down from your retirement assets. They can also advise on business succession planning so that you can secure your family into the future.
Wealth Protection
Your Private Client Manager can help identify any potential shortfalls to your income and assets due to untimely serious illness, disability or death. They will quantify the types and levels of protections you and your family may require.
Insurance
At Bank of Ireland Insurance we give you the low price Car and Home cover you want.
There are discounts and benefits available to you as a Private Client.