Available through 365 online, Life online will give you a real sense of your investment, retirement and protection plans and how they are doing.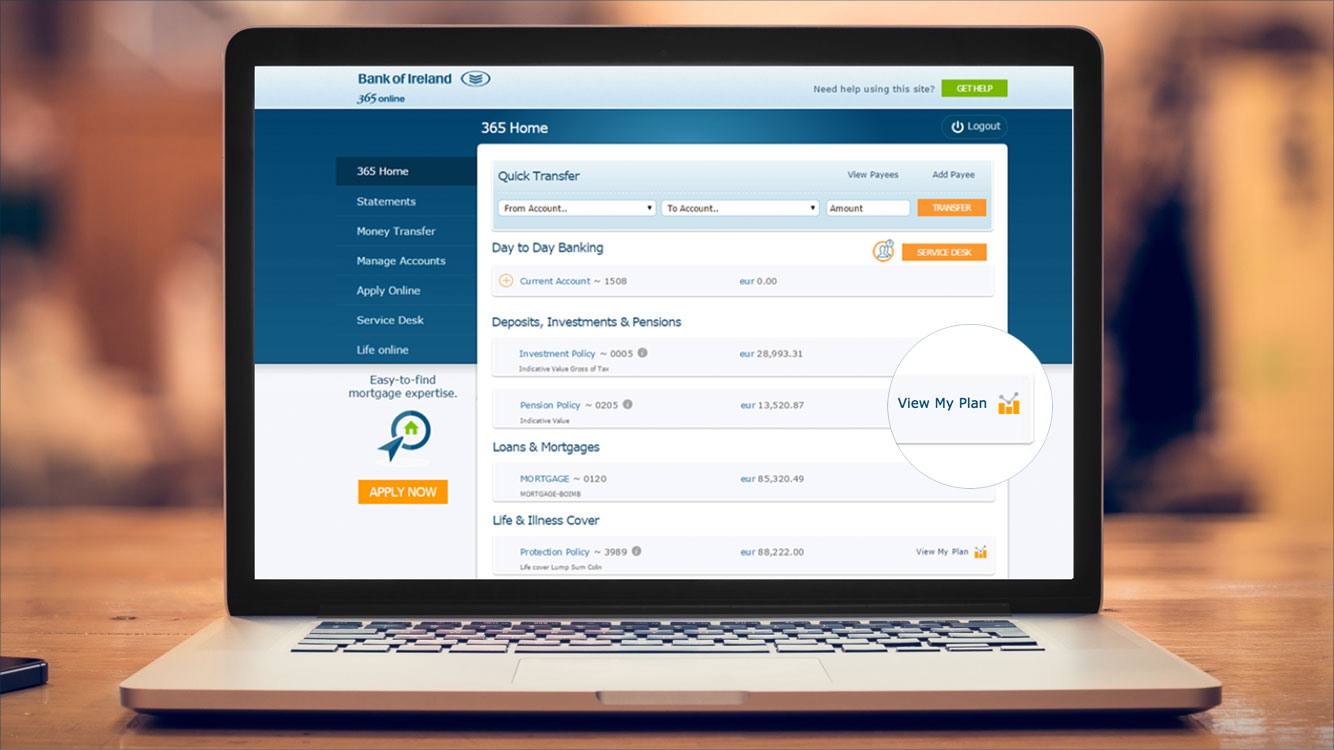 How do I register my Bank of Ireland Life Policies?
To register your Bank of Ireland Life policies all you have to do is log into your 365 online account and click into the "Manage Accounts" section where you can add all your existing policies. Alternatively, just call our phone team who will register them for you on 01 523 9701 .
Just click on the 'View My Plan' Button beside your investment, Pension or protection policies.
We know it's important to keep on track with your long term financial plans and that's why we've now made it part of your online banking
Keep on track with your long term financial plans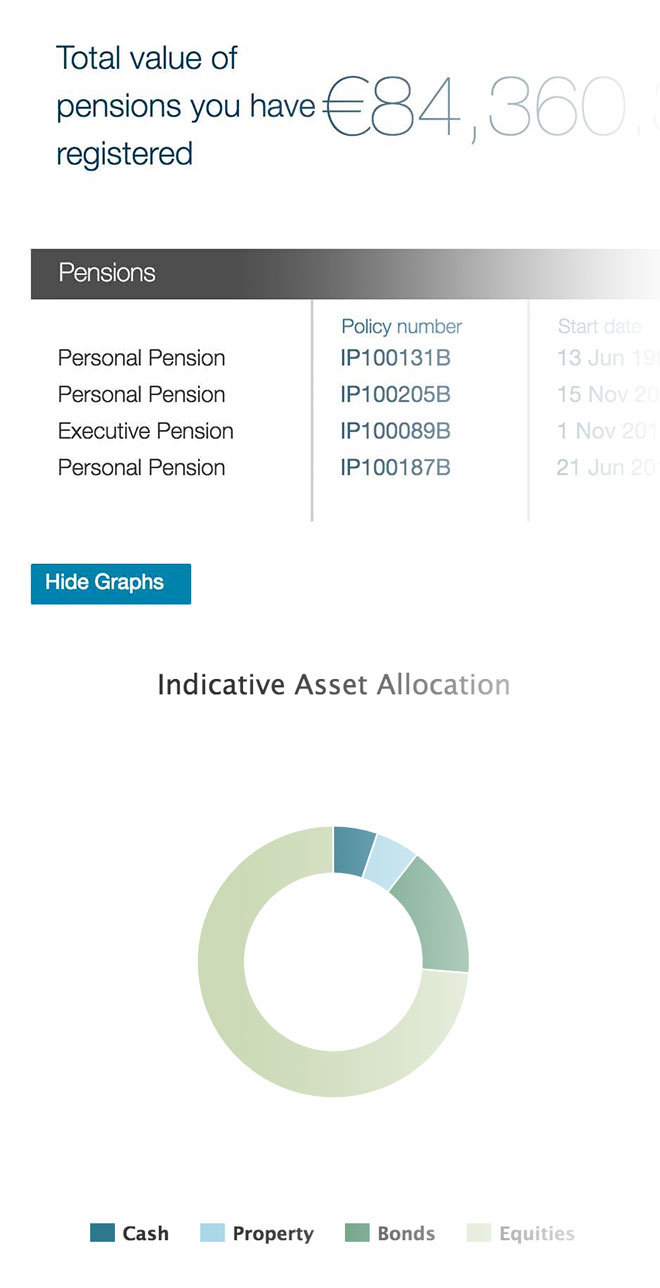 Available through 365 online
In Life online, you'll find …
The full range of benefits on your Bank of Ireland Life protection policies
Up to date information on the investment performance of your Bank of Ireland Life investment or pension policies
Lots of informative articles, videos and tools to help you make sense of your needs
You can also get answers to questions like
How long is left on my life insurance policy?
Where and how is my money invested?
How can movements in the markets affect my investments?
Take the 3 minute video tour of Life online.
With Life online staying on top of your financial plans is as easy as checking your current account, and you know how easy that is.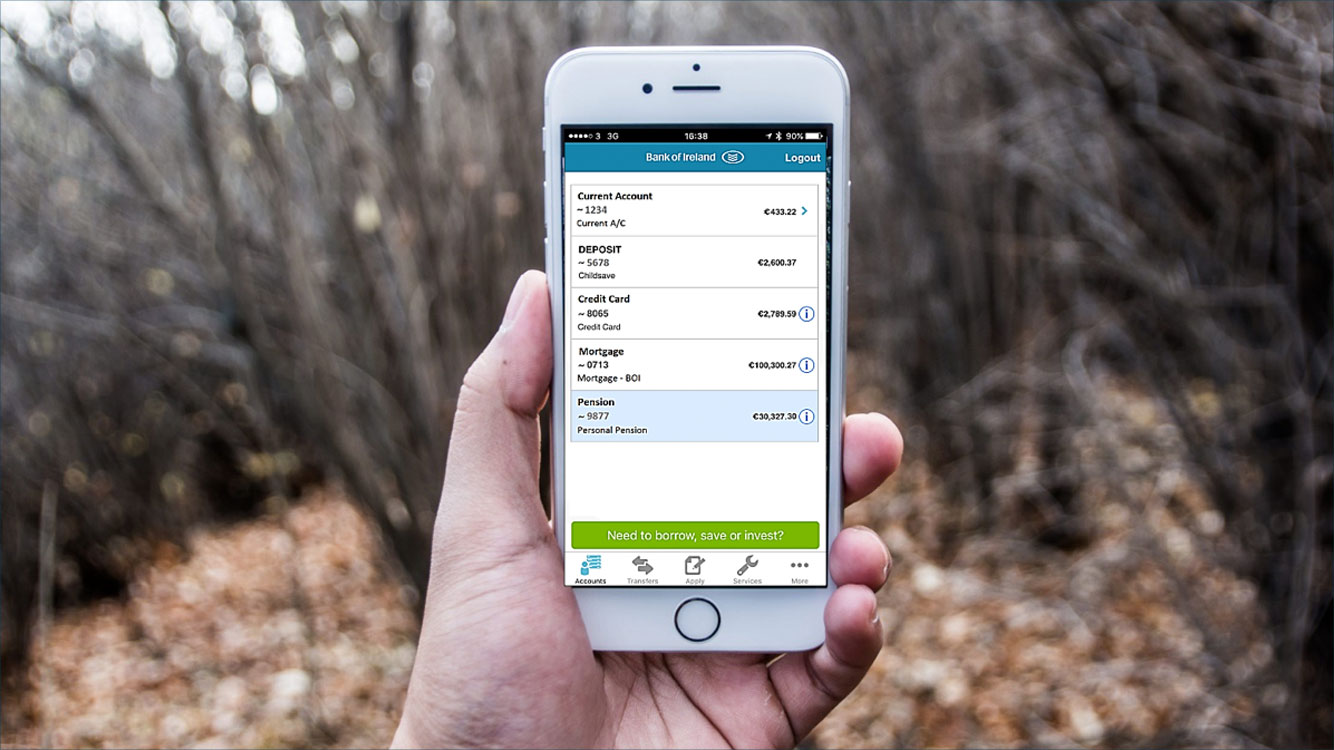 Getting started with 365 Mobile App
If you are already a Bank of Ireland 365 online customer all you will need to do is download our App from the App Store (iPhone) or Google Play Store (Android). Alternatively, you can use a QR Code scanner on the barcodes to access the relevant App store. You will then be able to log in with your 365 online login information.
That's it! You're ready to get mobile.
If you are not registered for 365 online, click here to get set up.