Secondary Schools Programme
91%1 of teachers agree students benefit
Over 85%1 of teachers re-register
Award Winning2 Gold: Best Financial/Innovation
Over 200,0003 students participated
No. 1 for Financial Literacy 1
Want to empower your students to be financially confident? We can help you teach them the language of moolah! Considered to be the No.1 Financial Literacy Programme for Schools1, Money Smarts is packed with content, workshops and events designed to provide students with both financial literacy and key life skills they'll benefit from for life.
Students can also put their financial literacy knowledge to the test to win some substantial prizes for their school and themselves, in the award winning Money Smarts Challenge.
Teachers! Our team of Youth Coordinators will deliver this programme content virtually to your students, at a time that suits you. So you've flexibility to plan around your class schedule.


Money Smarts and BSTAI
We're proud to work closely with the Business Studies Teachers Association of Ireland who are avid supporters of the delivery of the Money Smarts Financial Literacy and Key Life Skills Programme in Irish secondary schools.
Financial Literacy Presentations
"It's important for our students to be financially literate."1
Suitable for Junior and Senior Cycle, and delivered virtually to students by a dedicated Youth Coordinator, each 40 minute Money Smarts Financial Literacy Presentation covers key Financial Wellbeing Topics e.g. Saving & Spending, Earning & Income, Credit & Debt, Investing & Risk, Financial Decision Making, Fraud and Banking Basics with fun quizzes and polls throughout to keep your students on their toes!
Everything learned in these presentations, could give your students the edge if you decide as a school to register for the Money Smarts Challenge.
Money Smarts Content Series with RTE
"Your video series is excellent!"1
To support student learning further we've recently launched the Money Smarts Content Series with RTE. With 5 episodes in total, they complement the Money Smarts Financial Literacy Presentations and are the perfect interactive introduction to the overall programme. Well known experts share their stories on financial literacy and key life skills topics. Watch them with your students now if you like, to give them a flavour of Money Smarts!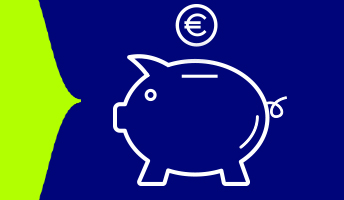 School Bank
"Students need financial literacy skills."1
School Bank is set up by students, for students. Run on site in school, it has two great advantages.
It gives students the chance to interview for one of five roles on the School Bank Team. A stand out experience on any students' CV, the team work together managing, operating and creating positive buzz around the School Bank offering and the 2nd Level bank account. Full training and support is provided by a dedicated Youth Coordinator.
It highlights for teenagers the opportunity they have right now, to take control of their finances. With their own bank account, students put their financial literacy learning in to practice every day, choosing how they will spend and save.
Practical Workshops
"A great programme."1
Two popular workshops focus on practical key life skills. Each is delivered virtually and runs for 40 mins.
The CV & interview Skills Workshop contains everything a student needs to know about crafting a killer CV and bowling over a potential employer in an interview. Perfect for Junior Cycle, TY and LCVP students.
The Business Start-Up Workshop will help inspire and guide budding entrepreneurs as they learn about critical thinking, communication and problem solving skills.
Following the completion of each workshop, students can access a Post Workshop Pack with useful tips, extra articles and supports on topics covered. Perfect for TY Students about to embark on setting up their Mini Companies?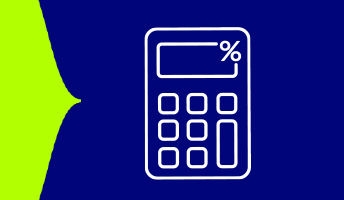 Money Smarts Challenge
A chance to win €25,000 for your school in the Money Smarts Challenge and more!
Find out more
Please note: Early registration for the Money Smarts Programme is highly recommended this year as places may need to be limited if there is increased demand for virtual delivery. So to avoid disappointment, secure your school's place as soon as you can. Completion of the registration form for this programme does not guarantee a place.

Competitions are not an activity regulated by the Central Bank of Ireland.
Bank of Ireland is not responsible for information on third party sites
1
Money Smarts Programme Survey, May 2023, with Secondary School Teachers in Ireland who participated in the programme
3
Total student participation September 2019 – May 2023