Money Smarts Challenge 2022
A chance to win €15,000 for your school
Are you the smartest school in the nation? Don't miss the chance for your students to take part in this super popular, virtual national secondary school competition that combines financial literacy education with a fun challenge.
With lots of prizes up for grabs for all participants, and 1st prize of €15,000 for the winning school, it's a must for your school calendar this year.
There's so much to learn. So take a positive step for your students' future financial confidence and register for the Money Smarts Challenge 2022 now!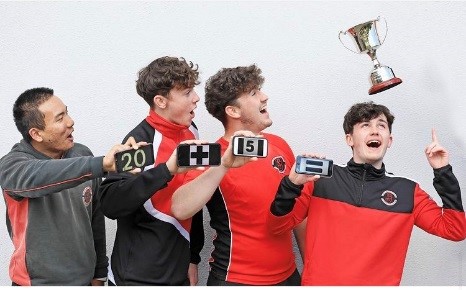 Gael Cholaiste na Mara, Co Wicklow. Bank of Ireland Money Smarts Challenge Champions 2021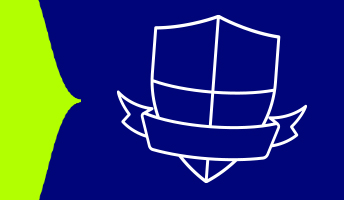 Get a smart head start
The quiz content is focused on the 6 Pillars of Financial Wellbeing. To help you get your students up to speed, we've created Money Smarts Challenge Teacher Guides with topic summaries, lesson plans and presentations on each pillar and a pdf of Money Smarts Challenge Sample Quiz Questions from last years' quiz. If you do your homework now, your school could secure a place in the Money Smarts Grand Final. And who knows where that might lead!
100% of schools who took part in the Money Smarts Challenge last year will register again this year *.
Don't miss it
There will be 5 virtual Regional Finals in total across the 8th, 9th and 10th of February 2022. Each school can put forward a maximum of 3 teams of 4 students. You can hold your own in school competition to select your top teams to go forward for the virtual Regional Finals. The two teams with the highest score from each virtual Regional Final will go forward to compete in the Grand Final to be held in May 2022.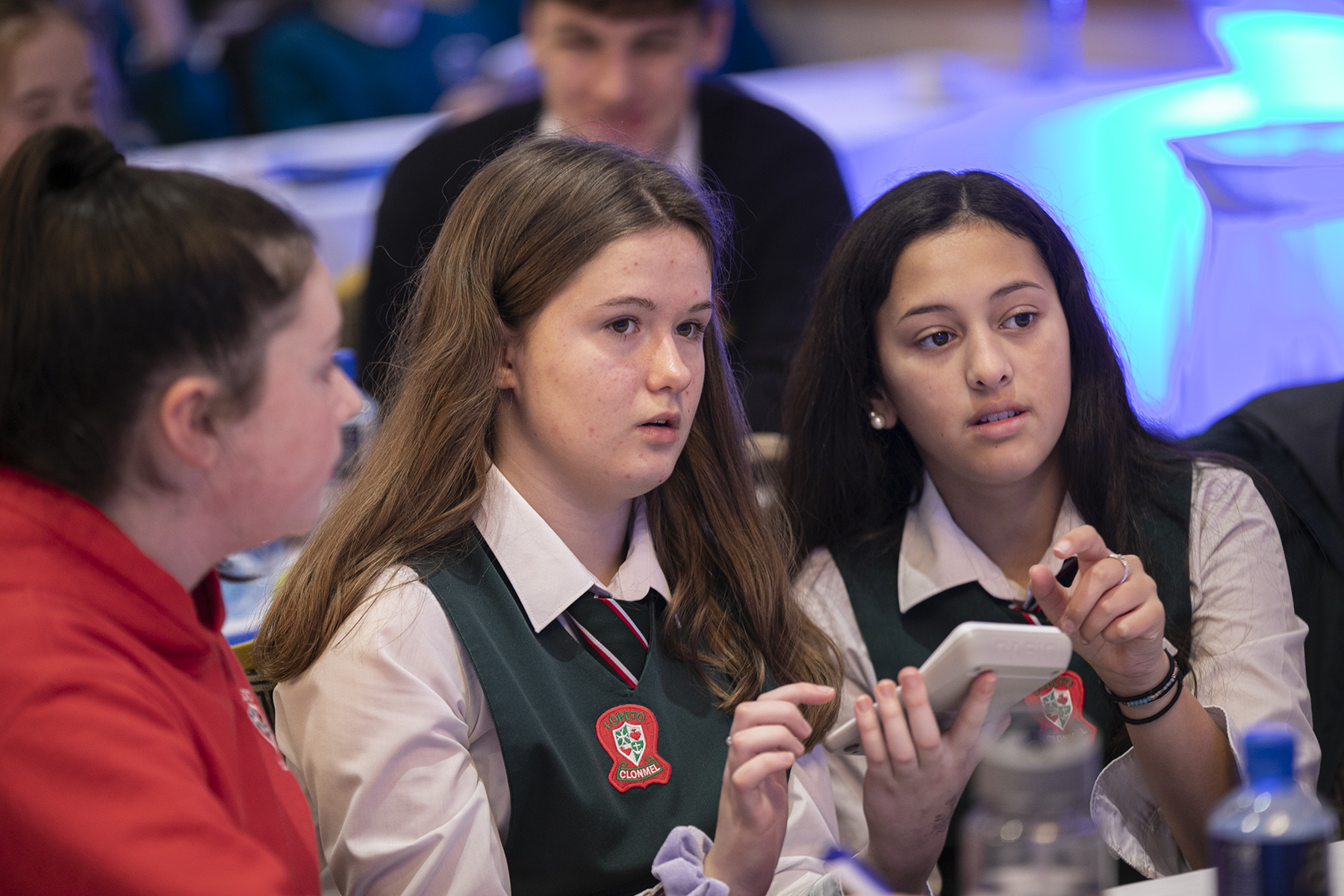 Virtual Regional Finals Key Dates and Times
8th February 2022
9th February 2022
10th February 2022

Munster 9.30am

Connacht 10.30am

Leinster 10.30am

Dublin 9.30am

Ulster 10.30am
Looking for more information?


Quiz Overview

There are five virtual regional final events to register for across the 8th, 9th and 10th of February. Each school can register for their schools regional event (i.e. if you are a Cork school you will enter the Munster event).

The day will start with a 40 minute Financial Wellbeing presentation, featuring well known faces from the world of entertainment and business,that will give students the basics of good money habits. This is available for all students in your school to participate in and we will issue a certificate to all students upon completion. We will also be giving schools who sign up for this part of the day the opportunity to receive bonus points for their team participating in the quiz. For every class that registers, the quiz teams will receive 2 bonus points going into the quiz.

After a 10 minute comfort break, the quiz portion of the event will start and run for circa one hour. Upon registration for the quiz you will receive a pack from us with all the details and IT requirements. Included in the pack will be a sample quiz that we suggest you run among student to select what teams will represent your school. Each School is allowed to enter a maximum of three teams with each team consisting of four students.



Terms & Conditions

Money Smarts Challenge 2022

Note: These competition rules (the "Rules") apply to the Bank of Ireland Money Smarts Challenge ("the Competition") organised by Bank of Ireland, Baggot Plaza, 29 – 31 Baggot Street, Dublin 2. When the terms "we", "us" or "our" are used in these Rules it refers to Bank of Ireland.

General Rules

The Competition is organised by Bank of Ireland and our decision on all matters relating to the Competition will be final.

The Competition entry closing date is 11:59pm GMT on the 31st January 2022. Under no circumstances will late entries be accepted.

We reserve the right to hold void, suspend, cancel, or amend the Competition due to Covid 19 restrictions (or for any other reason outside our reasonable control) if we deem it necessary.

Each school can enter a maximum of three teams with each team consisting of four students. Schools who partake in the 40 minute Financial Wellbeing presentation in advance of the quiz will be awarded 2 bonus point per team for every class that they enroll in the presentation segment. Second level students aged between 12-19 years on 31st January 2022, who are enrolled in a secondary school in the Republic of Ireland or Northern Ireland are eligible to be put forward for entry by a school.

The highest scoring two teams in each virtual regional event (in total twelve teams) will be put forward to compete in the virtual Grand Final which will take place virtually on a provisional date of the 4th May 2022 (this date may be amended by us if necessary).

There are three prizes for the winners of the Grand Final. The first prize is a prize of €15,000 to the school with the highest score as determined by us. The second prize is a prize of €3,000 to the school with the second highest score as determined by us. The third prize is a prize of €1,000 to the school with the third highest score as determined by us. We may also give regional finalists and pupils from winning teams discretionary small prizes. Winning schools must present fully audited accounts on request to Bank of Ireland before prizes are distributed. If you are a winner of the Competition you may be liable to pay tax on the prize and must make your own arrangements to discharge this liability.

If in the event that the Grand Final is cancelled, we will offer each school which was due to partake in the Grand Final a cash prize of €1,000 plus discretionary prizes for the participating students.

The Competition will be held virtually. Entrants to the Competition must follow all instructions we provide. We do not accept any responsibility for any technical issues faced by an entrant during the Competition including (without limitation) lack of hardware, inability to use any of the software, loss of connectivity, or other technical breakdowns.

Money Smarts Challenge Competition Rules

The Competition is open to teams of students enrolled in any Secondary School in the Republic of Ireland or Northern Ireland who submit a fully completed competition form via this link boi.com/moneysmarts before 11.59pm GMT on the 31st January 2022.

By accepting these terms and conditions schools are confirming that they acknowledge that cheating will not be tolerated. If we become aware of any breaches, the school will be immediately disqualified from the Competition.

The winners will be announced at the virtual Grand Final on the 4th May 2022.

We do not accept responsibility for entries which are not fully completed. Entries which are incomplete (i.e. some information requested on the entry form is not provided, altered, illegible or not in accordance with these Rules may be disqualified.)

The judging panel for the Competition will include at least one person who is independent of the promotion of the Competition. The names of those comprising the judging panel will be made available to Competition entrants prior to entering.

All participants in the Grand Final will face a test of skill, and the prize will be awarded to the team that scores the highest as determined by us. If there is a tie for 1st, place, the 1st prize will be awarded to the team who scores the highest in the fastest time. The other entry will be awarded 2nd place. If there is a tie for 2nd, place, the 2nd prize will be awarded to the entry that was fastest in time. The other entry will be awarded 3rd place.

The decision of the judges will be final and binding on all entrants. Correspondence will be entered into only at our absolute discretion.

All entrants ("entrant" includes any person who is a member of a team that enters or attempts to enter the Competition) acknowledge that we will use, store and process their personal details to run the Competition including for publicity purposes in accordance with our Data Privacy Notice which is available at https://www.bankofireland.com/privacy/data-protection-notice/. All entrants agree to the use of their names and addresses and/or photographs for publicity purposes.

Entrants also agree that their names and addresses may be disclosed by Bank of Ireland to its agents for the purpose of administering the Competition and/or distributing the prizes.

Bank of Ireland reserves the right to vary and (or) substitute any/all element(s) of the prizes with prizes of similar or of greater value.

All prizes are non-transferable.

All entry conditions and instructions are deemed to form part of these Rules.

We will fund the provision of goods or services, but the contract will be between the winners and the supplier of the goods or services. We accepts no responsibility or liability whatsoever in relation to any matter arising out of the Competition, the Rules, any related contracts, or the enjoyment of the prizes and the winners will jointly and severally indemnify us from all liability in respect of such matters.

Students on teams who enter the Money Smarts Challenge must be over 12 years and under 19 years on 31st January 2022, or they will be ineligible to win a prize. The winners shall, if requested by us, provide satisfactory proof of age before being awarded a prize.

We reserve the right to cancel or postpone this event (including individual dates) due to low registration numbers COVID 19, adverse weather conditions or other extenuating circumstances.

Competitions are not an activity regulated by the Central Bank of Ireland.



* Money Smarts Challenge Post Event Survey, May 2021