Begin Together Fund
The Begin Together Community Fund, in partnership with The Community Foundation for Ireland, supports charities and not for profit groups working to make things better for everyone by improving financial, physical, or mental wellbeing among vulnerable groups in our communities.
The 2022 round of grants has now been awarded to 68 initiatives that will make a real difference to people across Ireland.
One such group is Together-Razem in Cork. Their main objective is to improve the quality of life of the migrant community in Ireland by providing essential support services for those who are the most vulnerable and disadvantaged. This year's project, DEBTDUCTION, aims to educate people from the most disadvantaged backgrounds who struggle financially and to provide financial wellbeing support in 3 languages – Polish, Romanian, and Ukrainian.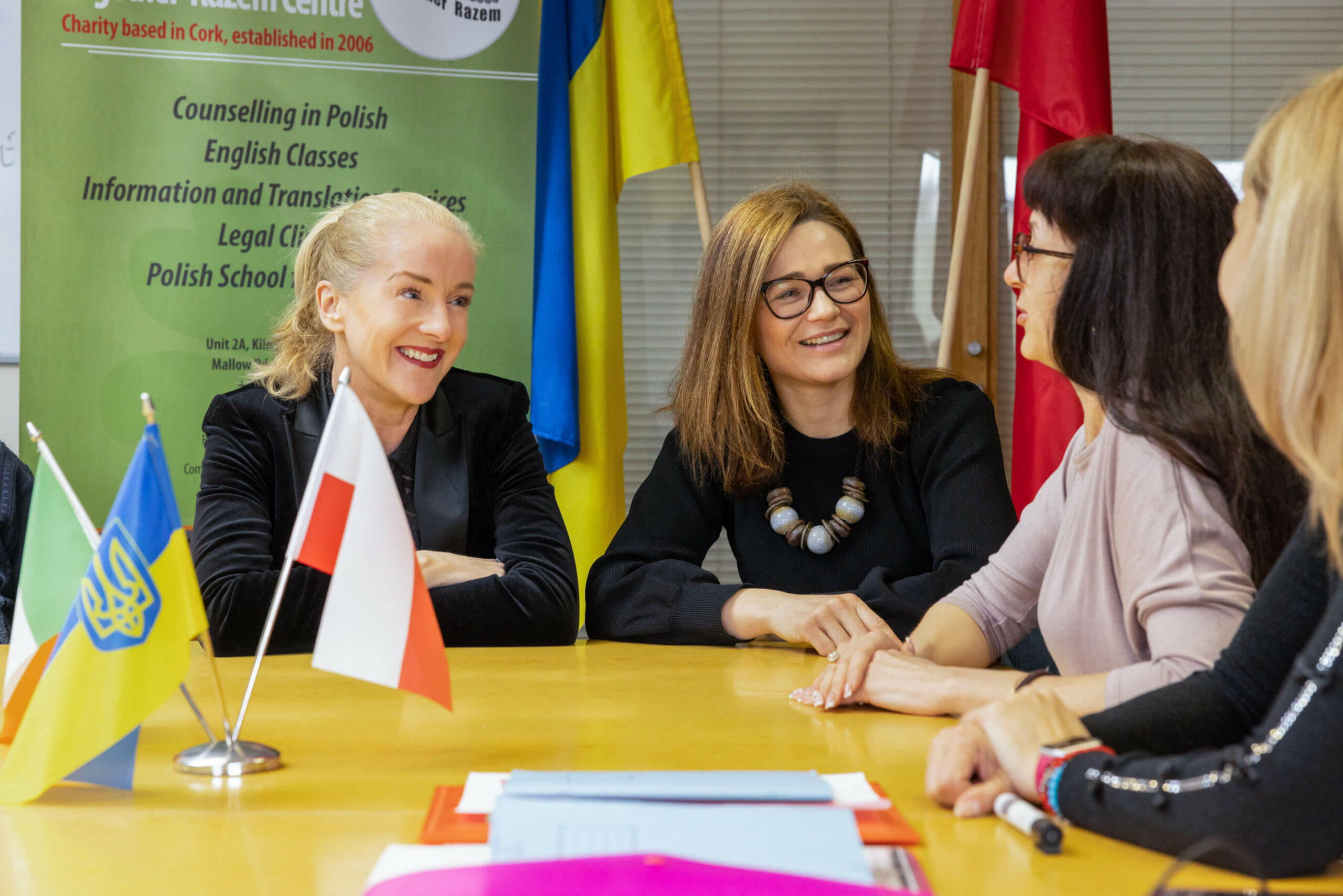 Laura Lynch (Chief Marketing Officer, Bank of Ireland) is pictured attending an English class at the Together-Razem Centre in Cork, where Agnieszka Wozniak (Together-Razem), Olha Davydenko and Oleksandra Avtomieienko explained how the Centre supports Ukrainians who recently arrived in Ireland.
Details of all the successful 2022 projects can be found below: