First Time Buyer Mortgage
When buying your first home, we know you'll need some help along the way.
That's why we've designed our mortgage service around you.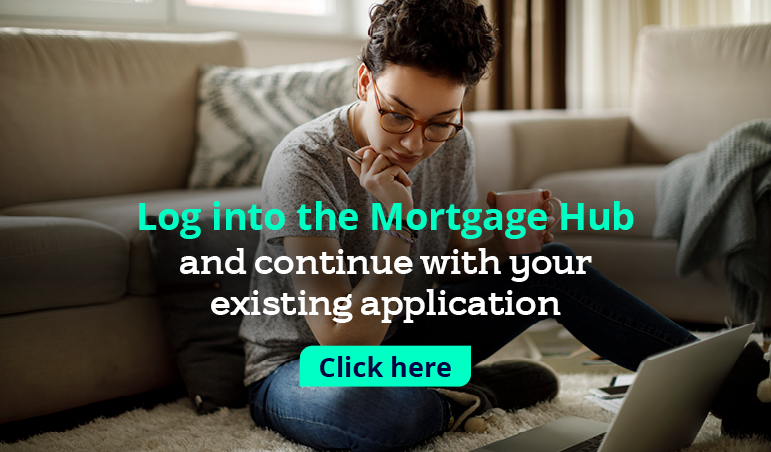 Whatever you need, we have the mortgage for you
Buying your first home can be daunting and it can be hard to know where to start. But buying your home doesn't need to be stressful.
How do I know what I can borrow?
In general, a mortgage of up to 4 times your gross annual income (combined income for joint applicants) is available to first-time buyers. We may be able to lend you more than this so it's important to talk to us as early as possible about your plans. The amount you can borrow will depend on your individual circumstances and is subject to lending criteria, terms and conditions. First-time buyers can borrow up to 90% of the property value. In the table below, we have an example of this:
First time buyer mortgage example
Property Price
€250,000
Mortgage amount (90% of €250,000)
€225,000
Deposit required (10% of €250,000)
€25,000
If you're buying with someone else you must both be first time buyers for the mortgage to be considered a first-time buyer mortgage. Terms of up to 35 years are available to first-time buyers.
Deferred Start Option
You can choose not to make mortgage repayments for the first 3 months, to give you some breathing space when you move into your new home. 3 months' deferred payment is optional and subject to approval. After the deferred payment period, repayments are adjusted to repay the loan within its original term. The cost of the loan will be higher. A life policy is required for an amount equal to 102% of the loan.
9 Great reasons to choose Bank of Ireland for your mortgage
Get all the information on Buying, Looking and Saving for your First Home.
Read our articles, exclusively for First Time Buyers.
Are you buying or building a property with a high level of energy efficiency?
Now you can apply for Bank of Ireland's Green Mortgage fixed interest rate.
Your step by step guide to buying your first home.
Wondering how to get started with a Mortgage? All the information you need is in our First Time Buyers Guide.
The lender is Bank of Ireland Mortgages. Lending criteria and terms and conditions apply. A typical mortgage to buy your home of €100,000 over 20 years with 240 monthly instalments costs €615.79 per month at 4.2% variable (Annual Percentage Rate of Charge (APRC) 4.3%). APRC includes €150 valuation fee and mortgage charge of €175 paid to the Property Registration Authority. The total amount you pay is €148,114.60. We require property and life insurance. You mortgage your home to secure the loan. Maximum loan is generally 3.5 times gross annual income (4 times gross annual income for first time buyers) and 90% of the property value. A 1% interest rate rise would increase monthly repayments by €54.02 per month. The cost of your monthly repayments may increase – if you do not keep up your repayments you may lose your home. Available to over 18s only.
Warning: The cost of your monthly repayments may increase.
Warning: If you do not keep up your repayments you may lose your home.
Warning: You may have to pay charges if you pay off a fixed–rate loan early.
Warning: If you do not meet the repayments on your loan, your account will go into arrears. This may affect your credit rating, which may limit your ability to access credit, a hire- purchase agreement, a consumer-hire agreement or a BNPL agreement in the future.