Getting Started with Money Insights 365
Money Insights 365 (Mi 365) is a tool designed to help you take control of your money now and into the future. Mi 365 helps you improve your financial wellbeing by giving you personalised insights about your spending.
Accessible through the Mobile Banking app, Mi 365 is available to personal customers only on their current account and credit cards1. It is not available to business customers or UK customers with Basic Cash accounts or personal credit cards.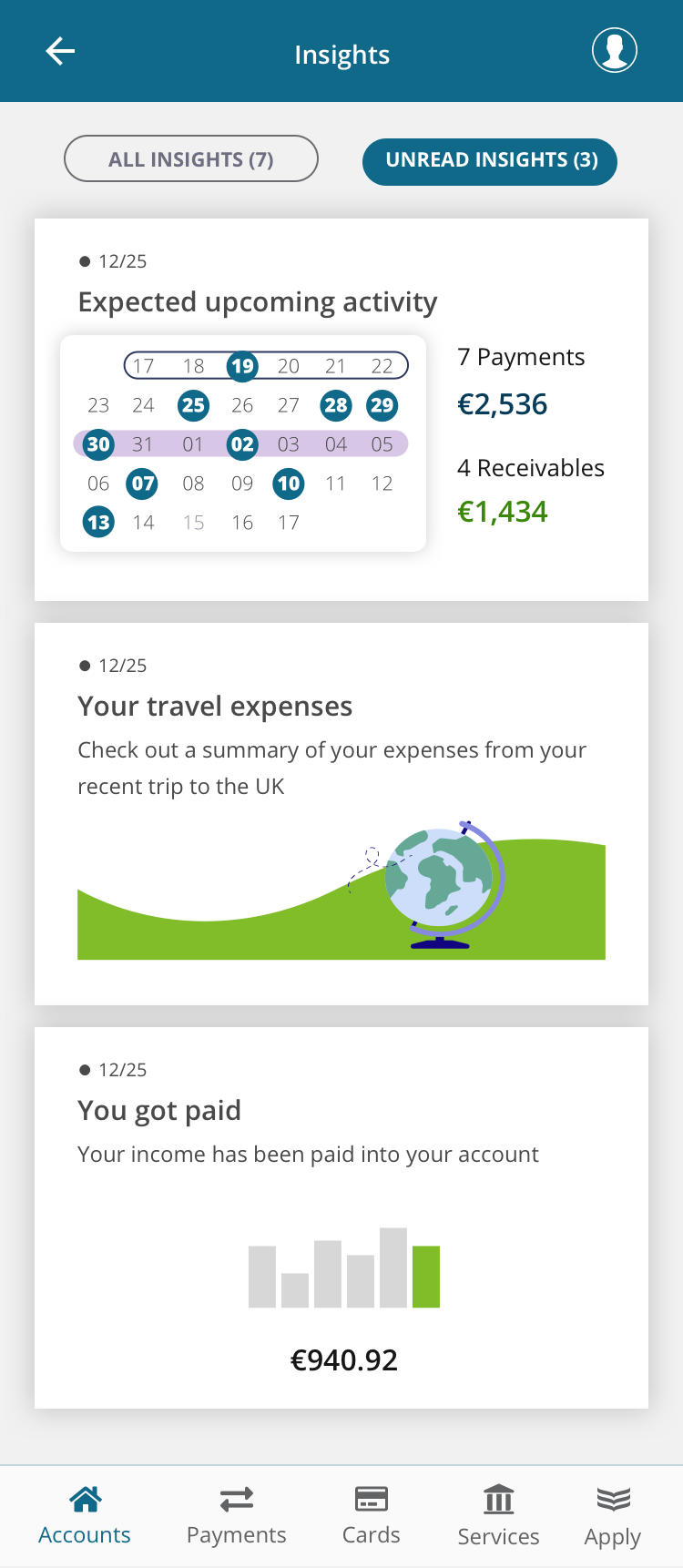 What exactly is Mi 365
Mi 365 gives you regular information – called insights2 – about what's happening with your money.
It will highlight things like, how much of your spending is going on rent or groceries compared to what you've spent on clothes shopping or nights out, making it really easy to see how you could manage things better.
As well as spending insights, Mi 365 will help you stay on top of your accounts, bills and subscriptions so you always know where you stand.
For example, it will let you know things like:
Your bill has just increased
You've just received a refund from a retailer
You're spending more than usual this month on a specific category
Your subscription costs have increased
Your cash flow this month is lower or higher than usual
You'll also be able to recategorize your spending and compare your spending over the past 6 months
How-To Videos on Getting the Most Out of Mi 365
Everything you need to know
If you already have the app, you'll find summary insights already in place on the home screen and you can click on each insight to get the full detail.
Basically it's really user-friendly so the best way to see what it can do is to try it out for yourself and get a feel for how it works. And, of course, if you have any questions click on the additional information below.
Using Insights
Manage your Insights
Data FAQs
1
Additional card holders will not be able to see any insights personalised to their spend on that card.
2
Insights are guide only and alerts received may vary from month to month. Insights should not be relied upon as a reminder for payments due, and may not include all in progress transactions.