Bank of Ireland Begin Together Arts Fund
The Bank of Ireland Begin Together Arts Fund, in partnership with Business to Arts supports Artists and projects which aim to inspire and uplift their local communities. Since its inception in 2020 we have committed a total of €1 million for projects across a wide range of art forms, funding artists to collaborate within their community and bring to life ideas that inspire us all.
The 2022 round supports projects which aim to inspire and uplift their local communities. 27 grantees have received between €5,000 and €15,000 to support the creation of new works in music, theatre, dance, traditional arts, and the visual arts.
Festival in a Van, a mobile live arts event venue that tours concerts, performances and plays nationwide is one of the groups to receive funding under the Begin Together Arts Fund.
*Bank of Ireland is not responsible for information on 3rd party sites.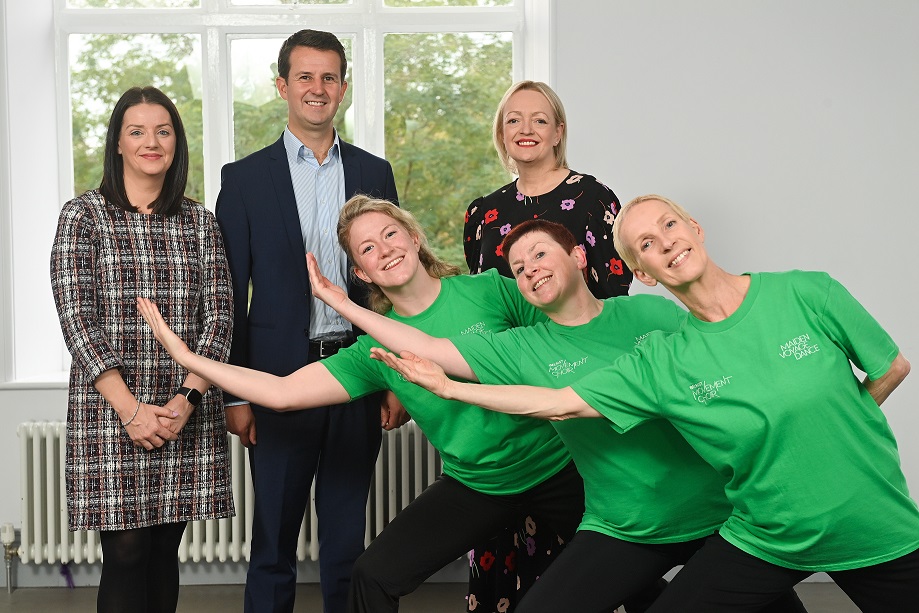 Connacht
Ballina 2023

Artform: Community Arts

Location: Mayo

Building on an existing successful art project, This Giant Tent, the aim of this project is to provide the Traveller Community in Ballina an opportunity to produce, present and host an arts and cultural festival programme to mark 300 years of the founding of the town.

Ceannairc Beag Bideach - Tiny Mutiny

Artform: Multi-Disciplinary

Location: Galway

Visual artist-performer Jojo Hynes will establish two ensembles of children and collaborate with physical theatre performer Midie Corcoran, Gaeilgeoir singer Róisín Seoighe and ATMOS Collective (a diverse group of music and sound artists). Together they'll research, develop, and devise an imaginative vision for a child-centred cultural space for Galway.

StrongWomen Science ISL and Visual Vernacular

Artform: Street Theatre/Circus/Spectacle

Location: Mayo

We'll create a Visual Vernacular (VV) version of award-winning StrongWomen Science (SWS) to add to our successful touring programme and make an interactive hands-on circus science show for Deaf children and families. There's currently no VV or ISL interpreted science show available in Ireland. This creation will involve working for 3 weeks with 2 circus artistes (Maria, Aoife), 1 VV artiste (supported by ISL interpreter), producer (Circus250) and Deaf advisor (Dilara).