It's time to invest in you
A retirement plan that works for you and your financial wellbeing.
Enjoying a comfortable lifestyle when you stop working is a real ambition for many. But it can't be achieved by accident, you need a plan and it needs to be made easy for you to implement that plan.
3 reasons you need a pension
No matter what your employment status – whether you're self-employed, an employee of a small to large company or a stay at home parent, you need to start thinking about a plan for retirement.
You may need an income for up to 30 years or more after you retire

People are living longer which means you may be retired for up to a third of your life. That's why it's so important to have a savings plan that ensures that the money you earn during your working life lasts your whole life.

Your pension plan is one of the most important savings plans you will ever have. It can provide you with an ongoing income to ensure you have the money you need to enjoy your retirement years.

Your income could drop by almost 70% in retirement

When you retire, you'll probably assume that you will have a similar standard of living. However, unless you put a pension plan in place, your income could drop by almost 70% in retirement.

The State Pension (Contributory) is currently €12,912 a year (€248.30 a week), but the average wage is 41,695**.
You need to start saving for your retirement to help avoid a big drop in income, and the impact this would have on your lifestyle.
** Source: CSO, Average earnings in Q1 2020, Earning and Labour Costs June 2020

If you qualify for the State Pension, you could be 68 before you receive it.

If you were born on or after 1 January 1961 the minimum qualifying age for the State Pension could rise to 68. That's potentially a three year
gap in retirement income.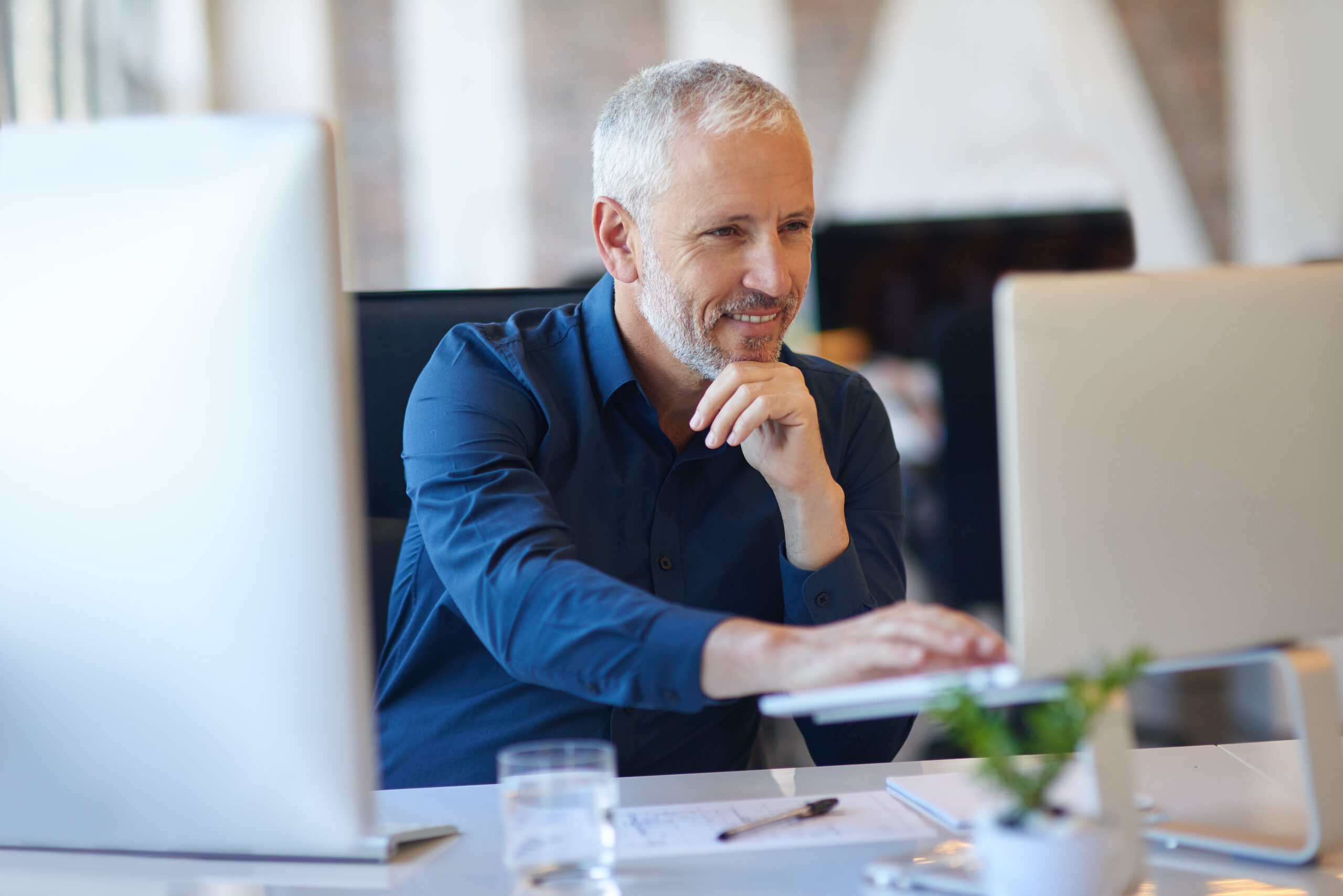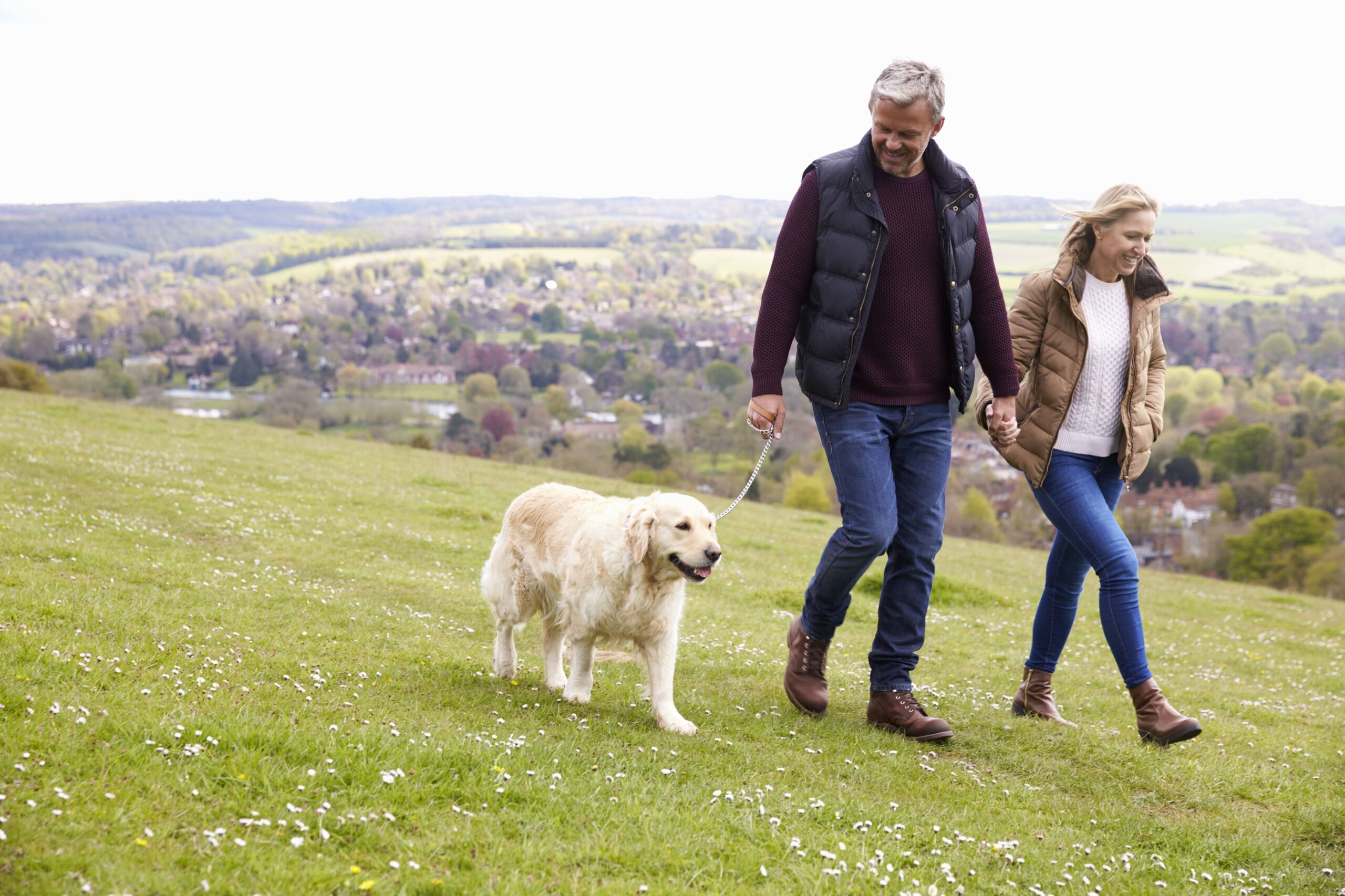 3 simple steps to a better retirement
Know what you have

Knowing what you have is a great starting point. It's good to review your existing savings and any existing pension policies you may have contributed to over the years – especially if you have changed jobs during that time.

Know what you want

Knowing what you want from life when you do retire is key. Consider what kind of lifestyle you see for yourself. Do you plan to travel every year? Enjoy big occasions and celebrations and spoil the grandkids with trips and family adventures to the zoo or the panto?

You may need an income for up to 30 years once you retire so setting realistic expectations of the lifestyle you want and knowing how much you will need to have saved for your retirement years is vital.

Know how to get there

Getting expert advice is critical to having a good understanding of what you need to do in order to have a comfortable retirement. Many think the whole area of pensions is too complicated. Our advisors have a wealth of experience and they can explain and guide you through the process to get a plan in place that's right for you.
Don't put it off until tomorrow

Many people think that putting a retirement plan in place is too complicated. But pensions are simply long term savings that help you to pay for the things you want whenever you stop working so it makes sense to organise yours now.

Most pensions are very flexible. You can usually stop and start when you need to, and increase or decrease your contributions at any time. The earlier you start the better, even if you can only put in less than you would like to. The longer you save the more chance you have of achieving your retirement goals. Our advisors can make understanding pensions easy. They're available to meet with you face to face, or via virtual meeting or chat with you over the phone to talk through your pension needs.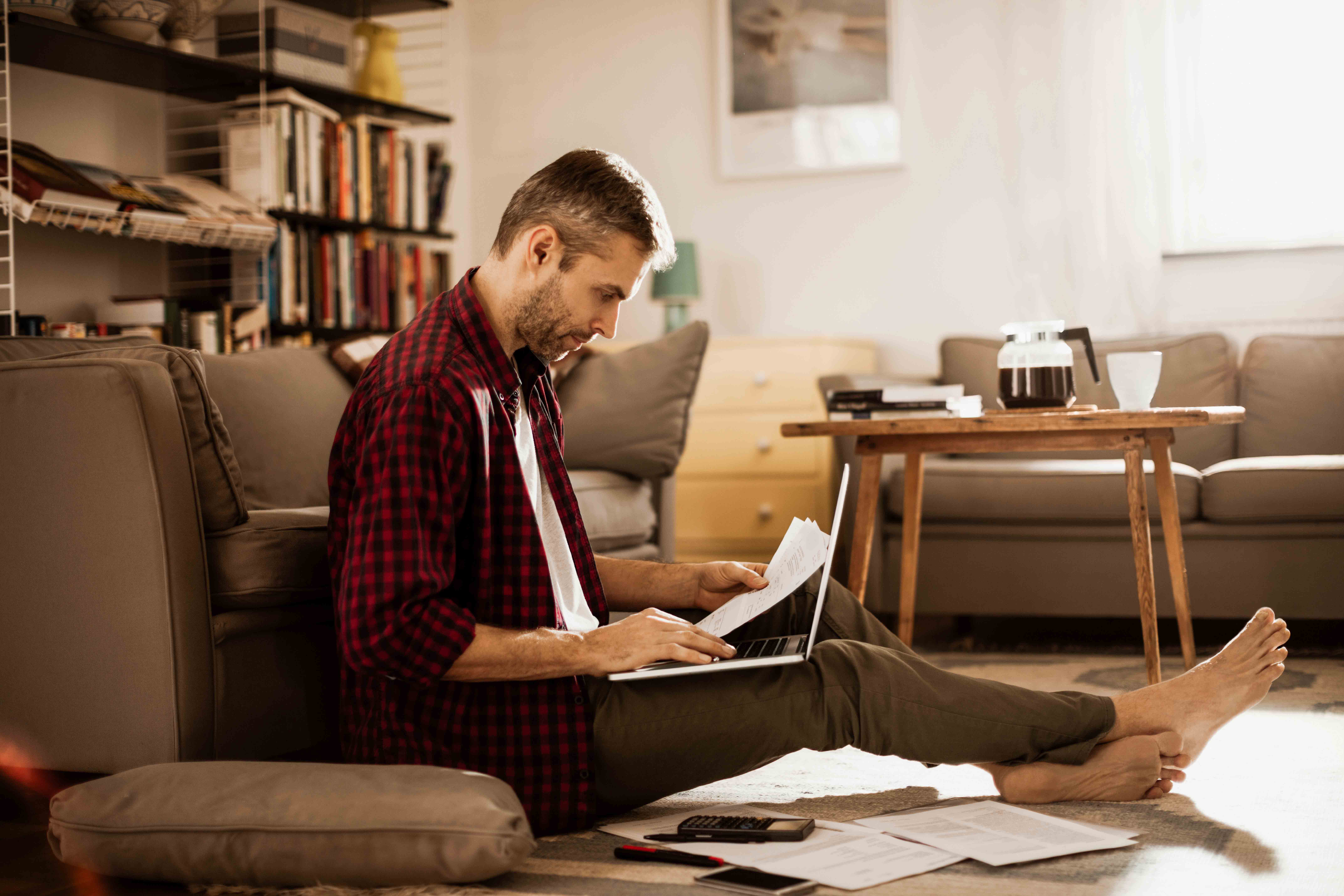 What's your pension type?
Mick, in his 40's, self-employed, no pension
I'm Mick, I'm in my mid 40's and self-employed.

I went out on my own as an hardware store owner 3 years ago. My business is pretty established now and I'm getting a lot of support locally. We have a strong community spirit in the town and my family involvement in the GAA club didn't do any harm!

The COVID crisis was the first big shock to my business but I have adapted like most. The crisis has taught me that I am not "bullet-proof" and that I need a plan for the future. My wife Aine is a schoolteacher so she has been building up a retirement plan for years. We bought our own house 5 years ago and we have 2 kids. We have some control on our bills and this helps us to plan a little better.

Before I went out on my own, I was an employee with a big firm and one of the great perks of the job was the company pension plan. I really miss that now – particularly the ease of watching it go from my payslip every month without me having to do anything. Even better, my employer matched what I was putting in.

Now I need to set up my own pension plan. It has to be right for me and has to be what I can afford at this stage. My Dad explained how the tax relief bit works – great to have an accountant in the family! I hadn't realised, as a higher rate tax payer, if I save €100 in my pension pot, with tax relief it only costs me €60 – nice to have someone helping me on this journey. I need to get some advice on what type of plan is right for me – I want someone to simplify it for me. It must be more than just a plan for me, it has to be right for my family unit too. The big thing is that I know that nobody is going to do this for me and I have to look into it myself.
Mary, in her 30's, an employee, started a pension
I'm Mary, I'm 36. I am 18 months in this role and it has changed so much in that time. My day has moved from a one hour commute each way to a walk from the kitchen table to my new home office. Not having to travel from work has "bought" me some additional time in the evening to enjoy extra family time.
With less commuting, my trips to the petrol station are now rare events and those expensive lunches have been replaced by the homemade version. I have been surprised to see our bank account getting a bit healthier by the week. Restrictions have meant that we got into some really good savings habits that we hope to continue going forward. One of the big plusses of my new job is the company pension scheme. I got to join it when I was there six months. It is great to know that not only am I saving for our future every month but my employer is contributing the same amount again. It really helps when two are paying in, not just one.
It was fantastic to get to sit down with the financial advisor to get a better understanding of what I wanted to do and more importantly, what I needed to do. I never really understood pensions before, but the explanation was quite simple. She took me through a couple of steps starting with a really important one which was to understand what I already had. This is my fourth job so I had three other company pensions already. I had a file with all the communications from previous pension providers but it was an alphabet soup of PRSA's and PRB's. I thought they were all pretty small but she was able to illustrate a better picture than I had expected. Because I had taken a few years out when the kids were born, I had left a few gaps in my pensions.
The hard bit was trying to answer the second step – what did I want? One of the insights I have got from this crisis is that money isn't everything. I just want to have a decent lifestyle for my husband and I when we finish working. For the first time, we sat down with the advisor and looked at our finances as a whole, including his pension plan and savings. We agreed a few financial goals and a plan to get there.
With some goals in mind, our advisor set out a plan to help us get there, we wanted it to be affordable and realistic. One feature that surprised me was the flexibility of the plan – we can increase it or decrease it as we need to. We can pause it and re-start when we choose. This really took the fear of over committing for the next 30 years out of the equation. We discussed how our funds should be invested. We are young enough so we agreed a plan that aimed at maximising growth for the next few years but moves into lower risk in later years.
It's such a weight off to know it's sorted and I now have an advisor in my local branch that is there to help anytime we need advice or our circumstances change.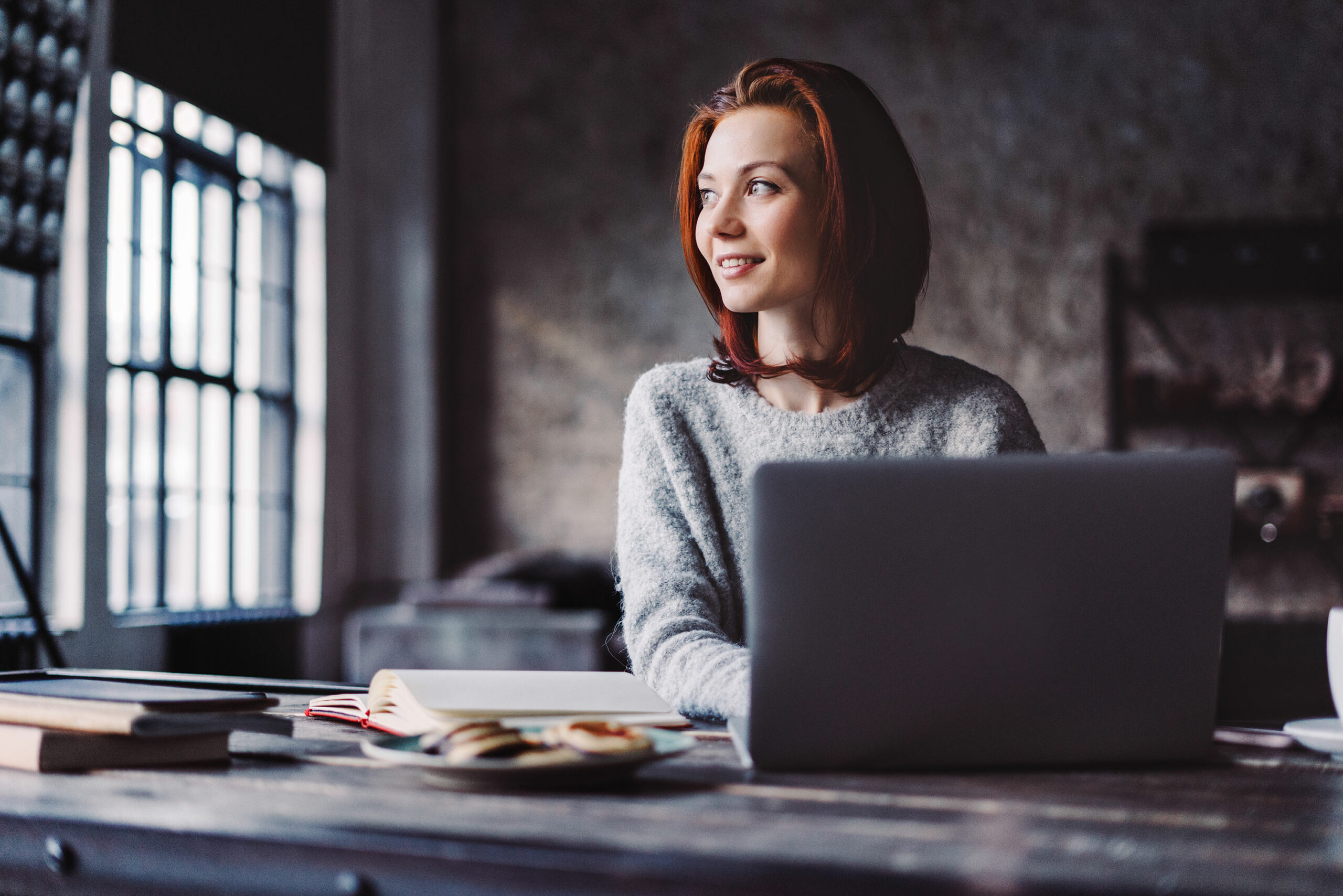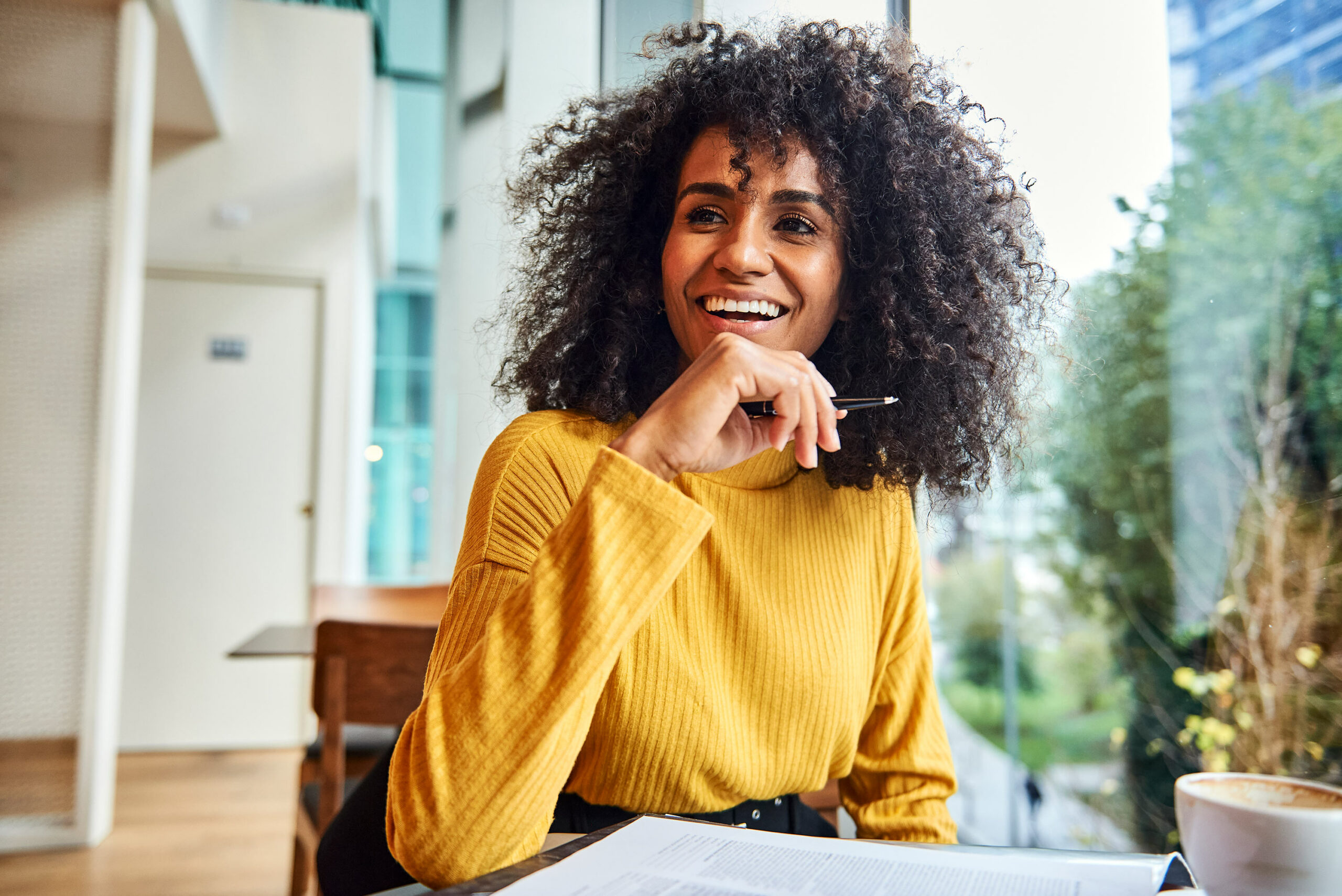 Eve, in her 40's, Company Director, putting a retirement plan in place
I'm Eve, founder of my own digital marketing company in 2010. Generally, it is not considered a great idea to start a new business in the middle of a recession. Like most self-starters though, there was no talking to me. 11 years on, our "empire" has grown to six amazing workers and we have moved to a bigger premises. The last 18 months have been the most challenging for us on many levels.
We have been working from home as have most of our clients. Many of them have been forced to reinvent their business and we've had to really up our game to bring our clients into a new online arena. Digital adoption is one of the phrases of the crisis.
Every now and again, I get letters regarding my pension savings from previous jobs. It reminds me of when someone else was looking after my future for me as my previous employer took care of all of that. That has to be part of my responsibilities now. I was lucky that when I was setting up the business, my accountant told me in no uncertain terms to get advice on saving for the future. I'm glad I listened to him because it makes perfect sense. I pay myself what I can afford and what I need. I don't want to be paying lots of income tax if I don't need to. But what I learned is that I can also pay myself for what I need to spend in the future in a really tax-efficient manner. I was amazed at how much my company could contribute for me and not just that – we could claim corporation tax relief on that amount too. The tax breaks really made it attractive and affordable. The advice I got helped me to work out how much I needed to pay myself, how much I could put in and what was the best way to get my pension pot growing. I paid in on a monthly basis what I felt the business could afford and usually topped it up at the end of the year just before we signed off on our accounts to maximise my tax savings. It sounded complicated at first but when you get a plan in place, it made perfect sense.
One feature that was very important to me was flexibility. When we moved to the new building in 2018, it was a year with a lot of additional expenses and we knew we needed the business to expand to pay for it. It was comforting to know that I could pause my plan for six months to allow the cash reserves to build up again. I am hoping to do a bit more this year to catch up.
My wife Aine is a schoolteacher so she has been building up a retirement plan for years. We bought our own house 5 years ago and we have 2 kids. We have some control on our bills and this helps us to plan a little better.
I always had an interest in the stock markets and I have enjoyed keeping an eye on the investing side of my pension pot. It is my saving and I wanted it managed in a way that reflects what I want. I am in my 40's so I have plenty of years ahead before I retire. Growing my money over time was paramount. I have seen plenty of ups and downs in the stock market, but as I won't need the money for another 20 something years, I'm not concerned by them.
Brendan, in his 50's, farmer, needs a flexible pensions option with the seasonal work he does
I'm Brendan and I'm 52. Farming has been in my family for generations and it didn't surprise anyone when I took over from my father when he decided he'd had enough of the daily grind. While he handed over the reins, he would never admit that he has retired. One of the biggest lessons I learned from him at an early stage was that farming is a marathon, not a sprint. To finish a marathon, you need to focus on the long game, and plan out your steps as best you can, remembering that you are at the mercy of so much that is outside your control. My father had a phrase "you can't turn the wind, so turn the sail." It is a line that has kept me grounded plenty of times.
A key part of my plans is to make sure that I can step back from farming when I am young enough and fit enough to enjoy retirement. I won't do that without a plan and that is what I worked out with my accountant and my financial advisor. The message that they gave me was simple enough – some of what you earn this year is to be spent this year; some needs to be put aside for what may be needed next year or the year after and then a portion is for the future when I stop working and saving and start spending and relaxing.
I don't work nine to five, five days a week with a salary paid into my account on the same day every month. I also know that weather can change my fortunes as can the prices I can achieve for my produce. That is why I put aside what I can every month and take a closer look at what I can do when I'm dealing with my tax in November. My "team" work out what is best, it is made up of my accountant, my advisor, me and my wife. The decisions are about what is right for us as a family and as a farming unit. I do like to hear how saving for our future also allows me to cut down my tax bill.
The key thing is that we have a plan that gives us real comfort that we are on the right track. Saving some tax along the way is a real bonus. My retirement plan allows me to put aside what I can, when I can.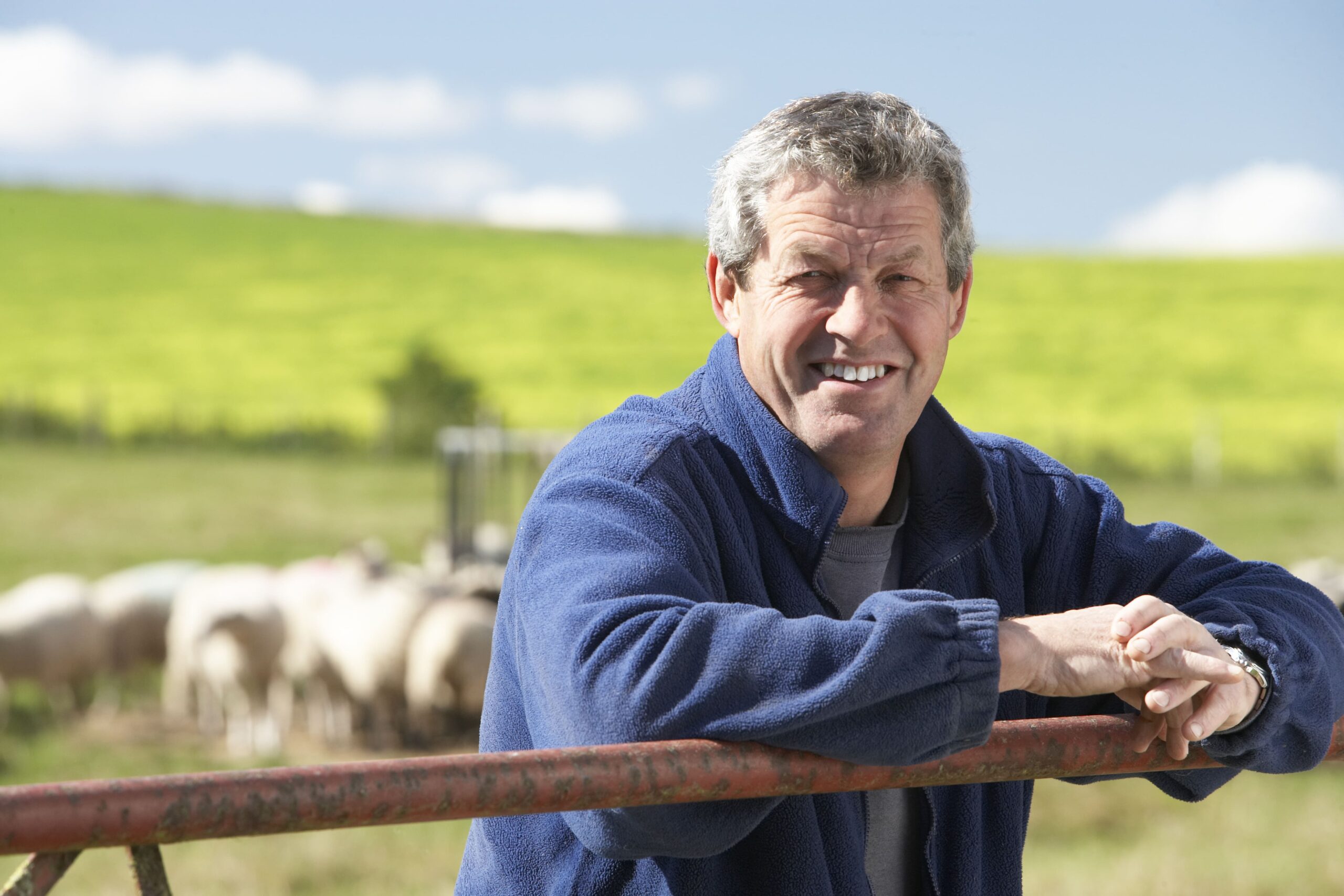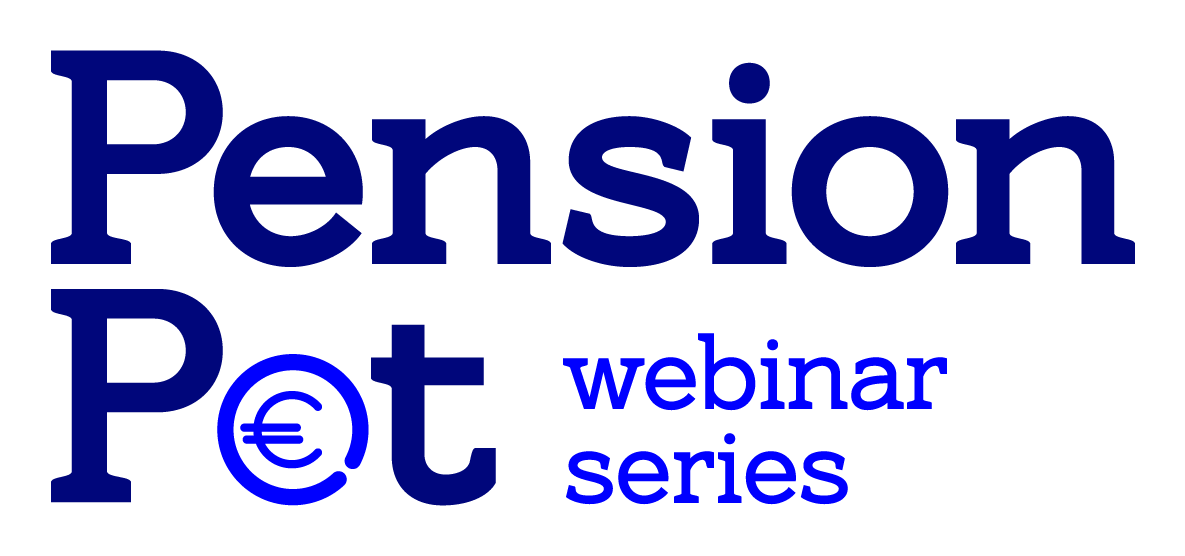 Watch the Pension Pot webinar series
No one wants to have regrets in life. That's why at Bank of Ireland we're helping you look after your futures financial wellbeing with our latest three part educational webinar series focusing on the world of Pensions.

Many think that Pensions are a very complicated area. But with a little help and some good advice, planning for your future may be the difference between you living your best life in retirement and regretting not taking action sooner.

Join us and our panel of expert speakers throughout the series to find out what you can do to be retirement ready.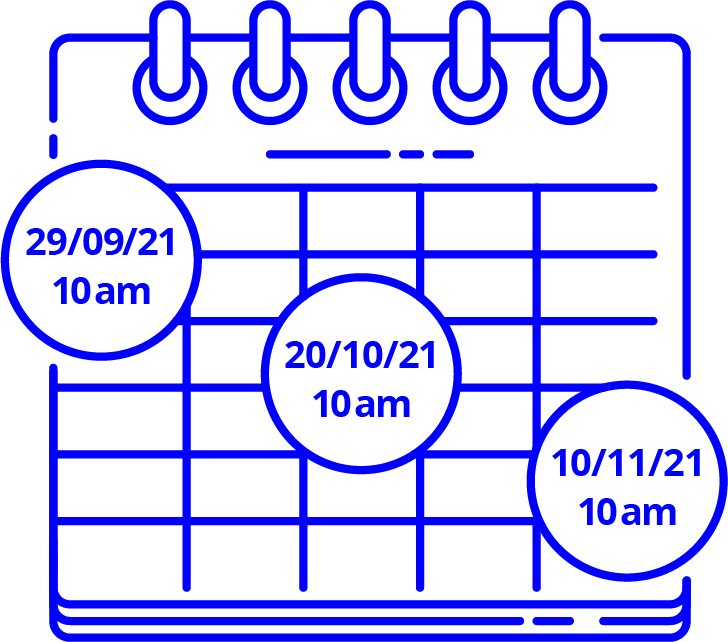 Bernard's Top 5 Pension Tips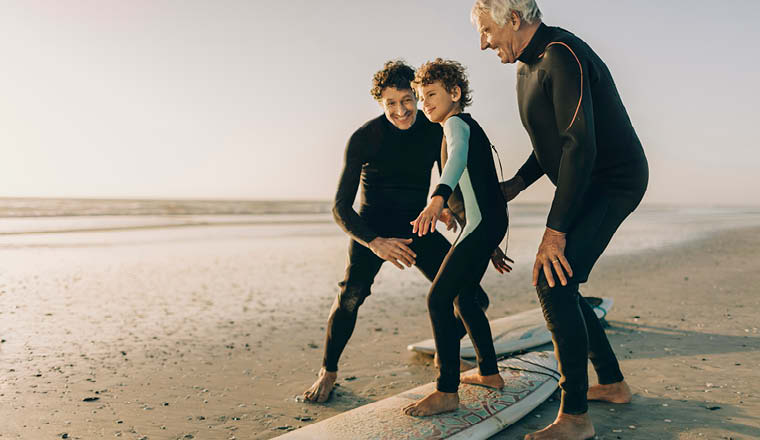 Get answers to the most common Pension questions
10 Reasons to invest in a Pension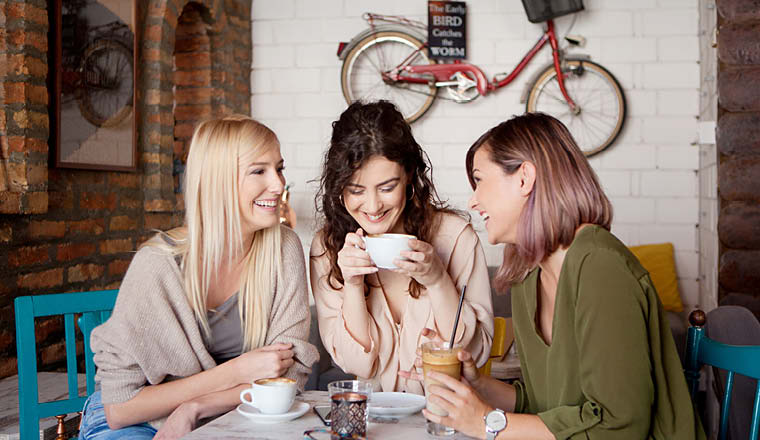 Whatever your age or circumstances, it's always a good idea to plan for your retirement.
Talking Pensions Magazine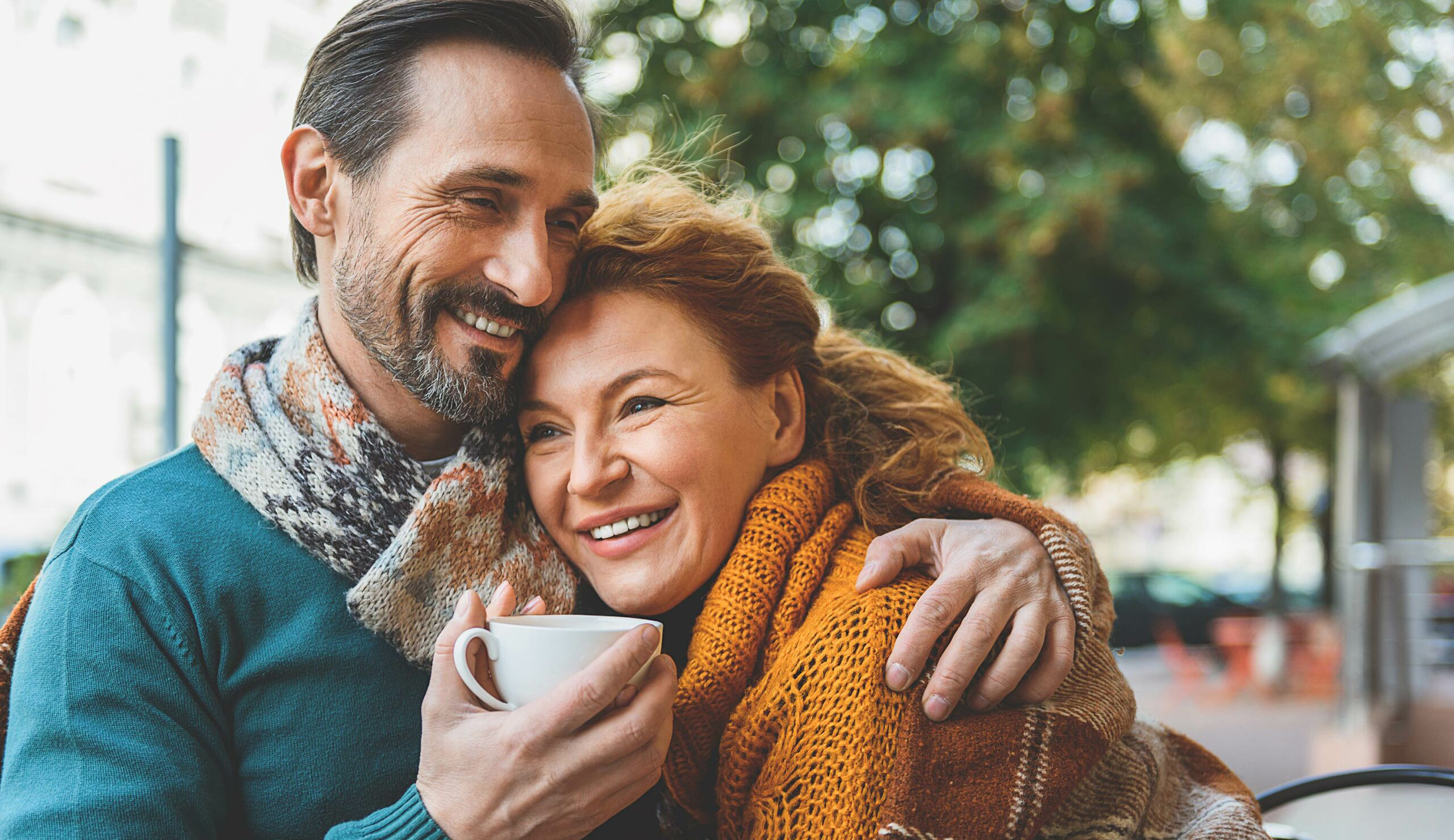 Our latest Talking Pensions Magazine focuses on the 3 steps to a better retirement and much more.
Putting your retirement plan in place will give you great peace of mind, no matter what age you are. Ready to take the next step?
Warning: The value of your investment may go down as well as up.
Warning: This product may be affected by changes in currency exchange rates.
Warning: If you invest in this product you may lose some or all of the money you invest.
Warning: If you invest in the product you may not access your money until you retire.
Revenue limits, terms and conditions apply. Tax relief is not automatically granted, you must apply to and satisfy Revenue requirements.
The customers portrayed in this publication are fictitious and no identification with actual persons is intended or should be inferred.
Life assurance and pensions products are provided by New Ireland Assurance Company plc., trading as Bank of Ireland Life. The Company may hold units in any funds mentioned on its own account. New Ireland Assurance Company plc., trading as Bank of Ireland Life is regulated by the Central Bank of Ireland. Member of Bank of Ireland Group.
Advice on Bank of Ireland Life products is provided by Bank of Ireland, trading as Bank of Ireland Insurance & Investments. Bank of Ireland trading as Bank of Ireland Insurance & Investments is regulated by the Central Bank of Ireland.
Bank of Ireland is a tied agent of New Ireland Assurance Company plc trading as Bank of Ireland Life for life assurance and pensions business. Member of Bank of Ireland Group.
Information correct as of August 2021