Student Banking – Our Friendliest Account Yet!
Starting College or looking to move your existing 3rd Level Current Account? We're here to help, from our eco-friendly Visa Debit card that's good for the environment, to our friendly advisers who can help you take control of your Financial Wellbeing
If you would like to meet with one of our advisors in any branch please book an appointment via boi.com
3rd Level Current Account
If you are a full time 3rd level student studying for an undergraduate or postgraduate qualification, you can apply for our friendliest 3rd Level Current Account* here in just 6 minutes.
Check out the great features of a Bank of Ireland 3rd Level Current Account:
Bio-sourced Visa Debit Card – made from 82% corn and takes just six months to break down when you are done, unlike its plastic equivalent which can take around 450 years to decompose
Apply for an account from your smartphone in 6 minutes – all you need is your passport and proof of address
Add your card to your smartphones digital wallet and start paying online and instore with your smartphone
Mobile banking – change address, manage statements, transfer money to friends, add, amend or cancel standing orders and cancel direct debits
All new 3rd Level Current Account customers who open an account between 21st September – 31st October will receive a €20 Penney's voucher within 14 days of account opening.****
*With a 3rd level student current account, you will not be charged quarterly transaction or maintenance fees,however there may be fees and charges for using your Visa Debit card in a non-euro currency, so check out our 'Schedule of Fees and Charges for Personal Customers' brochure in branch or online. Government Stamp Duty applies, currently €0.12 per transaction and capped at €5.00 (for Visa Debit card usage and for ATM usage) and capped at €2.50 for ATM usage only.
****Introductory Offer for New Account Holders
Offer available to new 3rd Level Student Current Account customers who open a current account between the 21st September 2020 to the 31st October 2020 with Bank of Ireland.
Applicants must be over 18, resident in the Republic of Ireland and undergoing a full-time 3rd level college course.
Maximum of one voucher per customer.
Vouchers will be distributed within 14 days of confirmation of your current account being opened. When you receive an SMS confirming your IBAN and BIC your account is deemed opened.
Vouchers are valid for a period of 5 years from the date of download of voucher, however, should you not download the voucher by 31 December 2020, the voucher will be deemed expired.
Vouchers can be used in any of the 37 Penney's stores in the Republic of Ireland.
Bank of Ireland accepts no responsibility or liability whatsoever in relation to any matter arising out of the voucher. Bank of Ireland will fund the provision of the voucher but any issues arising will be between you and Penney's.
Bank of Ireland accepts no responsibility for any technical faults with the voucher and any issues arising from same should be directed to VEX Queries.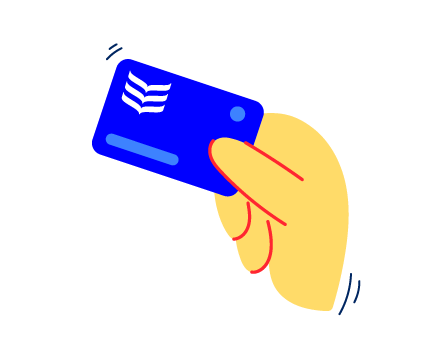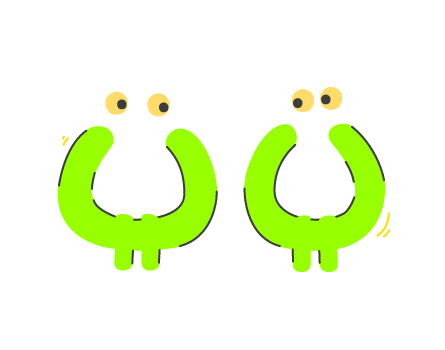 Financial Wellbeing
Financial Wellbeing is about having the confidence to manage your money, day to day, to plan for the future and to be prepared to handle any unexpected financial shocks that might come along.
Managing money can be a bit daunting when you first start college. It's an expensive time and also may be the first time you have to do this for yourself.
At Bank of Ireland we want to enable you to take control of your finances and develop good money management skills.
Fraud & Scams
Anyone can be the target of financial fraud and scams, and at any time. Your best defence is to stay informed, alert, and secure. Fraudsters may text you, send you emails or phone you. However when they try to get in touch, they are always after the same thing – your banking details.
Bank of Ireland will NEVER text or email you with a message containing a link that asks you for your online banking login details, your credit card number or debit card number.
So, if something doesn't seem right about a text or email, don't click on a link and don't reply. If someone phones you asking for your banking details and you are suspicious, hang up.
Another tactic deployed by criminals is the recruitment of Money Mules. Put simply, a money mule is a person who allows their bank account to
be used by organised criminals to help launder the proceeds of crime.
Money muling is a criminal offence and acting as a Money Mule will impact your future opportunities, including future difficulties with your finances. If you are caught acting as a Money Mule, you could possibly be prosecuted and have a criminal record.
Contact us straight away if you are concerned, suspect fraudulent activity on your account or have lost your payment card.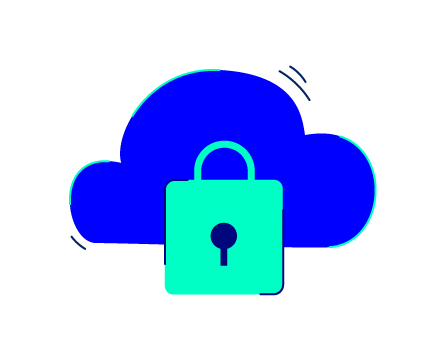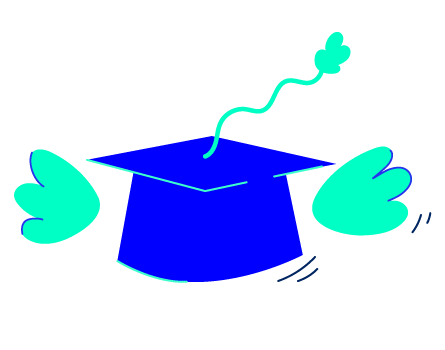 Student Credit Card
The Bank of Ireland Student Credit Card is specifically designed to suit your budget, lifestyle and financial needs. It is easy to apply for and subject to approval, gives you an immediate credit limit of €500 in your first or second year of full time study and up to €1,000 if you're in third year or above of full time study.
Add your Credit Card to digital wallets
0% interest on purchases for first 6 months**
Free worldwide multi-trip travel insurance
No transaction or annual account fees***
**After 6 months from the date of account opening the annual interest rate will revert to the standard interest rate applicable to your card at that time.
***No transaction fees when you use your credit card to pay for goods and services. Cross-border handling fees apply to non-Euro transactions.
Lending criteria, terms & conditions apply. Government stamp duty of €30 applies to all credit card accounts. Over 18s only. Travel Insurance is provided by Bank of Ireland. The Travel Insurance cover is underwritten by AIG Europe Limited. AIG Europe Limited is authorised by the Prudential Regulation Authority of the United Kingdom, and is regulated by the Central Bank of Ireland for conduct of business rules.
Representative example of Student credit card purchase at standard interest rate of 14.54% variable. Typical Annual Percentage Rate (APR) of 20.2% variable including annual Government stamp duty of €30. Assuming purchase of €1,500 repaid in equal instalments over a 12 month period. The total amount repayable is €1,648.14 which includes initial purchase of €1,500 and a total cost of credit of €148.14.
Student Loan
The Student loan is available throughout the year to fund expenses such as fees, car insurance, living expenses, books and laptops.
Get a competitive variable rate of 5.0% APR1
Borrow up to €5,000 with no guarantor
Loan term of up to 60 months (5 years)
Option to defer first 3 months repayments (optional, only if your loan is repaid monthly)2
Example: If you are looking for a loan of €5,000 you would repay just under €95 a month for five years based on 5% APR. The total cost of borrowing €5,000 is €652.00.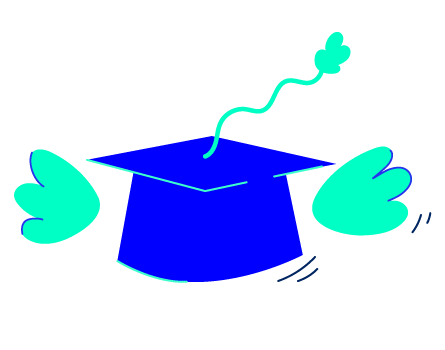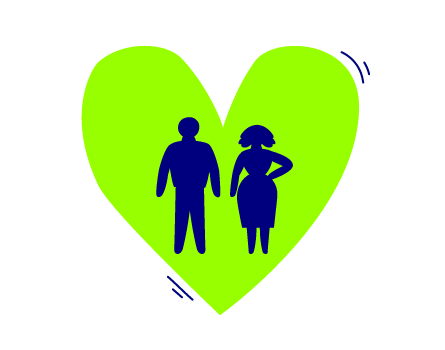 Postgraduate Loan
Thinking of continuing your studies? Bank of Ireland Postgraduate Loan is an easy and affordable way for you to cover your fees. You can defer payments for the first 12 months3 if repaid monthly giving you
flexibility to focus on your studies.
Borrow up to €14,000 to cover course fees
Discounted variable rate of 5.6% Annual Percentage Rate ('APR')4
Available to graduates who are undertaking a 1 year full-time postgraduate course in a recognised 3rd level college in the Republic of Ireland
Guarantee will be required
Choose to repay your loan over 1 to 5 years
Flexible repayment options – choose to repay weekly, fortnightly or monthly
Bank of Ireland is regulated by the Central Bank of Ireland.
Variable rates quoted are correct as at the 30th June 2020 and are subject to change.
1
APR stands for Annual Percentage Rate. Lending criteria, terms and conditions apply. Applicants must be 18 or over. Applicants must be resident in the Republic of Ireland. Generally, student applicants should be undertaking a full time course in a recognised 3rd level college in the Republic of Ireland. Only Bank of Ireland customers can apply. The repayments on a student loan of €5,000 over a 60 month period are €94.20 per month at 4.95% variable (Annual Percentage Rate of Charge (APRC) 5.0%). Total amount repayable is €5,652.00. Total cost of credit is €652.00.
2
Note by deferring the first three monthly repayments you will pay more than if you paid over the standard term.
3
Interest will be charged on your loan from the date of your first draw down and continue to be added to your loan balance on a quarterly basis. By deferring your repayments for 12 months you will pay more interest over the term of your loan than you would if you had commenced repayments from the outset.
4
Cost of loan example: Loan repayments are deferred for the first 12 months but interest will apply on loan balance from the date of first drawdown. The indicative cost based on an interest rate of 5.5% variable (Annual Percentage Rate of Charge (APRC) 5.6%) assuming drawdown of the full amount of €14,000 with deferral of the first 12 months' repayments and full capital & interest repayments for the following 48 months (from month 13) would be €343.70 per month for 48 months. Total amount repayable of €16,497.60. Total cost of credit €2,497.60. Lending criteria, terms and conditions apply. Applicants must be 18 or over. Parental Guarantee will be required. Applicants and Guarantors must be resident in the Republic of Ireland.