Thinking of joining Bank of Ireland?
Whether you're opening your first bank account or switching from another financial institution, we're here to help. With our mobile app, mobile payments and the support of our advisers, you can take control of your financial wellbeing.
Personal Current Account
Our personal current account makes everyday banking easier* and it only takes 6 minutes to apply here.
Use your smartphone (or other camera-enabled device) and all you need to have at hand are your passport and proof of address. Then, once your account is open, you can activate 365 online banking in minutes.
Check out the great features of a Bank of Ireland Personal Current Account:
Debit card with contactless payments – make purchases at home and abroad by simply tapping your card on the reader.
Mobile payments are now available: You can make quick, easy and contactless payments using your phone/devices – click here to find out more about Apple Pay and click here for Google Pay.
Online banking, Mobile banking and Telephone banking – bank whenever you want, wherever you want – change address, manage statements, transfer money to friends, add, amend or cancel standing orders and cancel direct debits
Quick and easy ways to pay bills and other payments – top up your mobile phone and pay your utility bills by direct debit.
Bank statements and transaction history – see your account balances, bank statements (eStatements) and transaction history with 365 Online.
We have easy, safe and secure online currency payments, find out more here
You can find out more about switching your current account from another financial institution to Bank of Ireland here or:
You can contact your direct debit originators directly, to let them know your new IBAN and BIC details for your next direct debit
*A simple way of charging for your current account – a flat fee of €6 per month for maintaining the account and no individual charges for a range of current account transactions and services. There are a small number of services that you may be charged for, such as using your debit card for transactions in a foreign currency – see here for more details.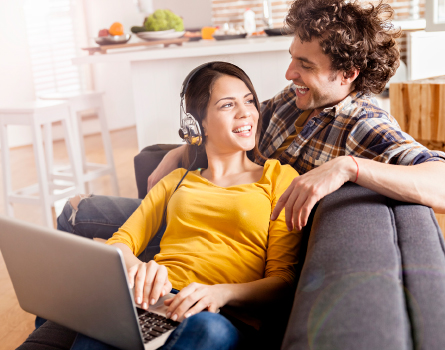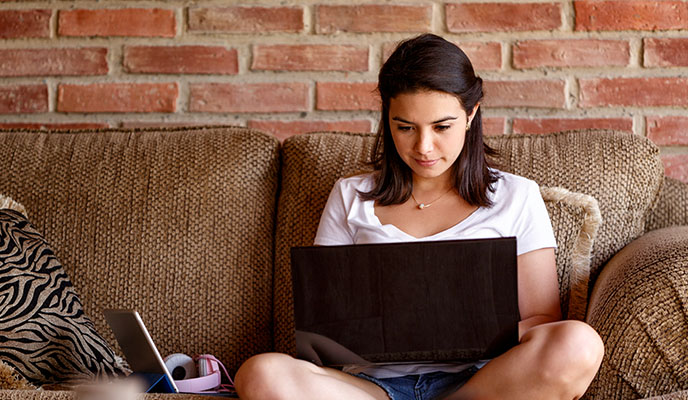 Financial Wellbeing
Financial Wellbeing is about having the confidence to manage your money, day to day, to plan for the future and to be prepared to handle any unexpected financial shocks that might come along.
Being in control of what you spend, save, borrow and plan for means you're well positioned to:
Pay bills on time and spend within your means
Deal with unexpected expenses, like a boiler breakdown
Handle your borrowings comfortably
Plan for and meet your long-term goals
At Bank of Ireland we want to enable you to take control of your finances.
Fraud & Scams
Anyone can be the target of financial fraud and scams, and at any time. Your best defence is to stay informed, alert, and secure. Fraudsters may text you, send you emails or phone you. However when they try to get in touch, they are always after the same thing – your banking details.
Bank of Ireland will NEVER text or email you with a message containing a link that asks you for your online banking login details, your credit card number or debit card number.
So, if something doesn't seem right about a text or email, don't click on a link and don't reply. If someone phones you asking for your banking details and you are suspicious, hang up.
Another tactic deployed by criminals is the recruitment of Money Mules. Put simply, a money mule is a person who allows their bank account to be used by organised criminals to help launder the proceeds of crime.
Money muling is a criminal offence and acting as a Money Mule will impact your future opportunities, including future difficulties with your finances. If you are caught acting as a Money Mule, you could possibly be prosecuted and have a criminal record.
Contact us straight away if you are concerned, suspect fraudulent activity on your account or have lost your payment card.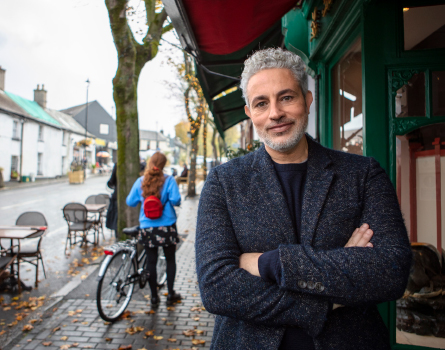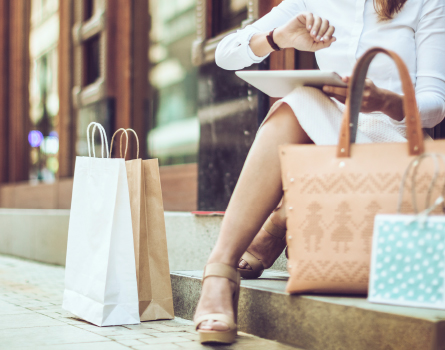 Classic Credit Card
The Bank of Ireland Classic Credit Card is specifically designed to suit your individual budget, lifestyle and financial needs. It only takes a couple of minutes to complete the online application.
Add your Credit Card to digital wallets. You can make quick, easy and contactless payments using your phone/devices – click here to find out more about Apple Pay and click here for Google Pay
Introductory Offer – 0% interest for the first 6 months** or 0% interest on balance transfers for the first 7 months***
No transaction or annual account fees****
**0% interest on purchases available for new credit card customers for the first 6 months. After 6 months from the date of account opening standard interest will apply to purchases the details of which are outlined in the rates section.
***Available for new credit card customers for the first 7 months from the account opening. At the end of the introductory period the annual interest rates will revert to the standard rate applicable to your card at that time.
****No transaction fees when you use your credit card to pay for goods and services. Cross-border handling fees apply to non-Euro transactions. Government stamp duty of €30 applies to all credit card accounts.
Lending criteria, terms & conditions apply. Over 18s only.
Overdraft
An overdraft facility provides you with extra flexibility when you need it most.
Flexibility to apply for an overdraft to suit you whatever your needs are
An ideal way to handle short term changes in your cash-flow
Once you have this credit facility on your current account, you can overdraw up to an agreed limit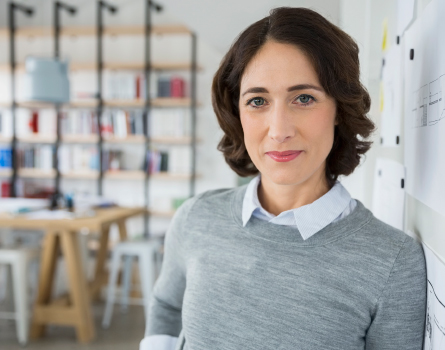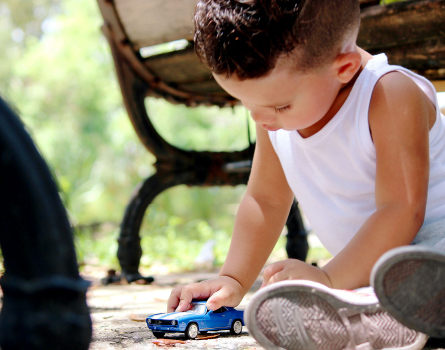 Personal Loan
Find the best loan for you and see how much you could borrow before you apply.
Variable rates from 6.8% APR1
Loans from €2,000-€65,000
Loan terms from 1 to 5 years
Clear your loan early and pay less interest
Option to defer your first 3 months' repayments2
Flexible repayment options – choose to repay weekly or monthly
No need to hold savings against your loan
Warning: If you do not meet the repayments on your loan, your account will go into arrears. This may affect your credit rating, which may limit your ability to access credit in the future.
Warning: The cost of your monthly repayments may increase.
1
APR stands for Annual Percentage Rate. Rate offered depends on loan amount and may differ from advertised rate. Lending criteria, terms and conditions apply. Over 18s only and not suitable for students. Only Bank of Ireland customers can apply online. The repayments on a personal loan of €20,000 over 5 years with 60 monthly instalments are €391.92 per month at 6.6% variable (Annual Percentage Rate of Charge (APRC) 6.8%). The total cost of credit is €3,515.20. Variable rates are correct as at 30th June 2020 and are subject to change.
2
By deferring your repayments at the start of your agreement you will pay more interest over the loan term than if you started to make repayments from the outset.
Mortgages
When you're ready to make a move, we're ready to make it with you. Whether you're just starting out on your mortgage journey or you're already further along in the process with another financial institution, we are here to help.
First Time Buyer – Buying your first home? We're here to help. From saving for a deposit to mortgage approval, we are with you every step of the way.
Mover – Ready for your next move? We can help with your mortgage when you're moving to a new house or apartment
Switcher – Thinking about switching? Switch your mortgage today and see how much you could save
Buy to Let – Buying a rental property? We can help reach your investment goals with our Buy to Let mortgage.
Self-Build – Building a home? We can provide assistance for your property development plans with our Self-Build mortgage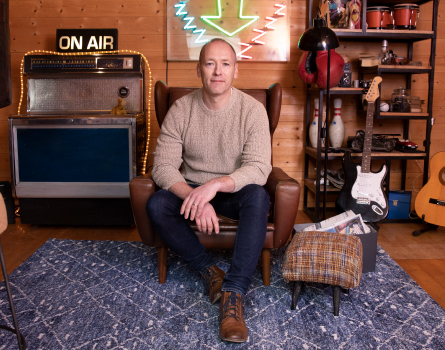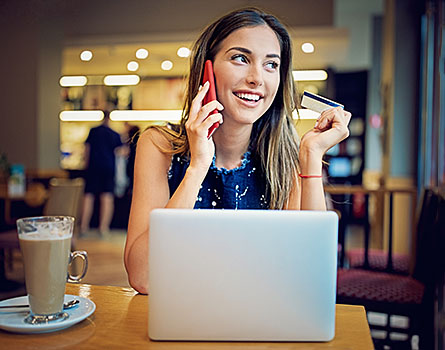 Bank of Ireland Premier
Bank of Ireland Premier is a personalised banking service available at no extra cost to customers who have an individual gross annual income of at least €100,000 (or a joint income of at least €140,000) that is paid into a Bank of Ireland current account and to customers who have savings or investments of at least €100,000 (or €140,000 jointly) with Bank of Ireland Group. All qualifying customers will be formally notified in writing of the service enhancement available to them.
Preferential products, just for you
Favourable terms, discounts and pricing on personal loans, home and car insurance. Access our Black Visa Debit Card where you will receive exclusive access to the executive lounge in Dublin, Shannon and Cork Airports1 and access to emergency cash if your card is lost or stolen while abroad.
Access to a Premier Relationship Advisor
Supported by an extensive specialist team in wealth, global markets and property finding services, they will help you with your everyday banking and support you when making more complex banking decisions.
Access to our Priority Banking Service
Our Kilkenny based team is available to support your day to day banking needs on 0818 365 121 or +353 1 404 4022 from abroad.
Expert help to build a personalised financial plan
Our new Life Planning service helps you create your own unique financial plan for what matters most to you and your family. This is a complimentary service for all Premier customers.
1
Black Debit card holders are entitled to access complimentary DAA executive lounges in Dublin, Cork and Shannon airports for up to two visits per annum. Visits are restricted to cardholders only. Access to lounges and conditions of use are controlled by DAA and not Bank of Ireland – customers must adhere to these conditions at all times.