Thinking of Having Your Wedding Abroad? Here's What To Look Out For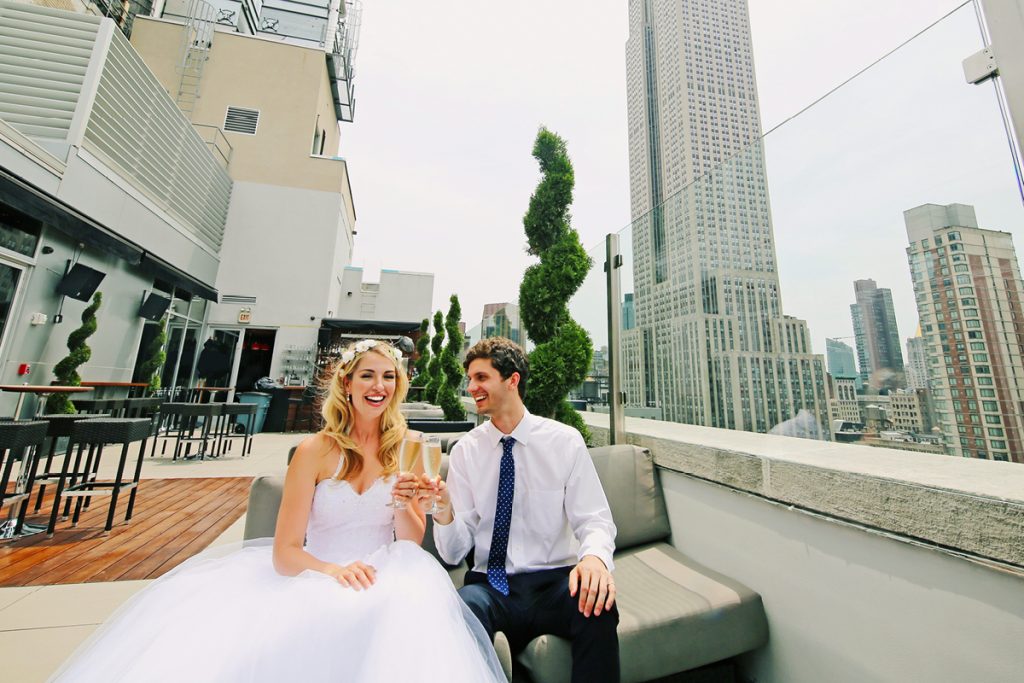 3 MIN READ
Wedding planner Valerie O'Donoghue planned her first wedding in 2005. She was born in Cork, grew up in Tramore and has now been based in Barcelona for 16 years where she helps Irish, English, American and Australian couples get married in Spain. Here is Val's advice on what to look out for if you're thinking of having your wedding abroad.
The guests are already in a good mood
'The great thing about having your wedding abroad is that there's instantly a great holiday atmosphere that you might not get right away at a wedding in Ireland where guests might have to rush to your wedding from their job or other responsibilities.'
Think 'wow' not 'cheap'
'People expect it to be cheaper in Spain to get married,' says Val. 'I usually say to the couple, 'you'll probably end up spending around the same amount of money but you'll have a 'wow' wedding here for the same price as a basic wedding at home'.'
Come for the sun (and the stars)
As Val is based in Barcelona, couples expect great weather for their big day. 'Our season is April to October because everybody wants the sunshine and 99% of our weddings are outside.'
Perfect for more intimate weddings
'If couples have the wedding back home they might have to invite 300 guests,' says Val, 'whereas if the wedding is abroad they can get away with inviting 80 guests (or only 80 will be able to attend).'
Language isn't such a big problem but…
'In Spain, the language barrier is less of a problem now as some vendors do speak English but it is still a barrier and it definitely helps to have Spanish as so much can be lost in translation.'
An alternative to the wedding hotel
'In Ireland,' says Val, 'most people have their reception in a hotel but when they come to Spain they want something they cannot get back home – a vineyard, a country house, a forest – something completely different.'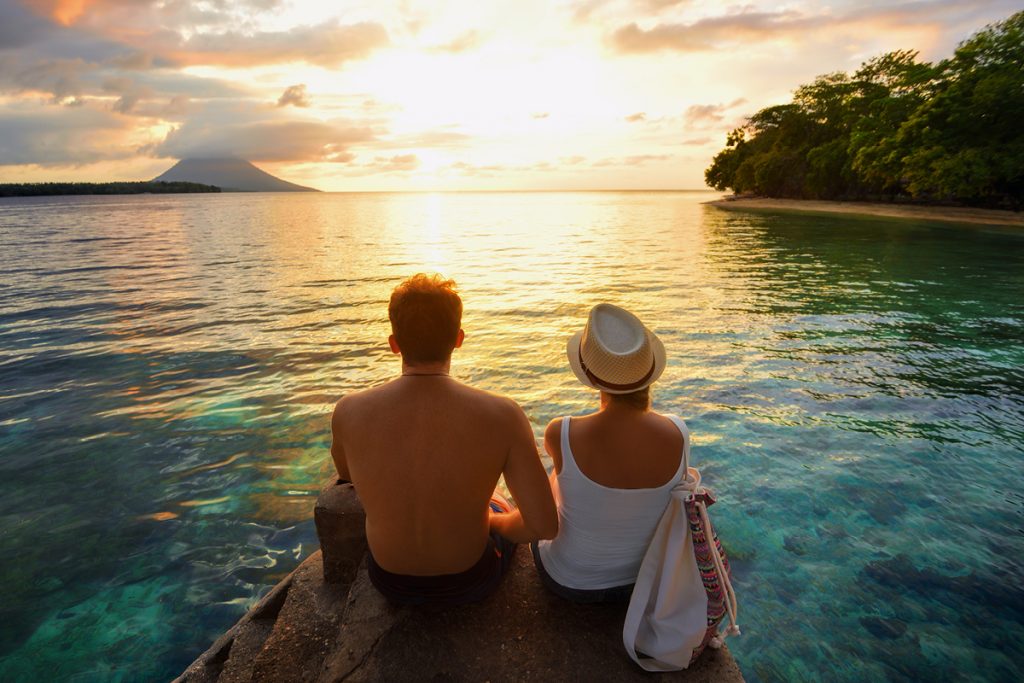 Renting a large villa
'Something that is really popular with Irish wedding parties is to rent a large villa – some of them can sleep up to 30 people – for a few days or a week. It's great because it's your place so you can party all night long if you want to and you have somewhere to have a barbecue the next day.
Sharing the cost
'Large villas are expensive but if the couple split the cost of the villa with everyone who stays there then it becomes a very economical option.'
Responses might be slower than back home
'Spanish culture is very relaxed and people may be quite slow to respond. Some couples, for example, can get anxious because they expect everything they ask to be answered the same day but the Spanish might not get back to them in a week especially if the query is in English not Spanish.
Catholic weddings in Spain
'I do a lot of church weddings for Irish couples because if you are Catholic you can marry in a church in Spain and it will double as a civil wedding. If you're not Catholic you have to get married legally at home and then have a symbolic wedding ceremony in Spain.'
Symbolic same sex weddings
I'm based in Sitges, which is probably the gay capital of Europe, so I do a lot of same sex weddings but for non-Spanish couples coming here to get married they can have a symbolic wedding but they cannot get a civil wedding here unless one of them is a Spanish resident.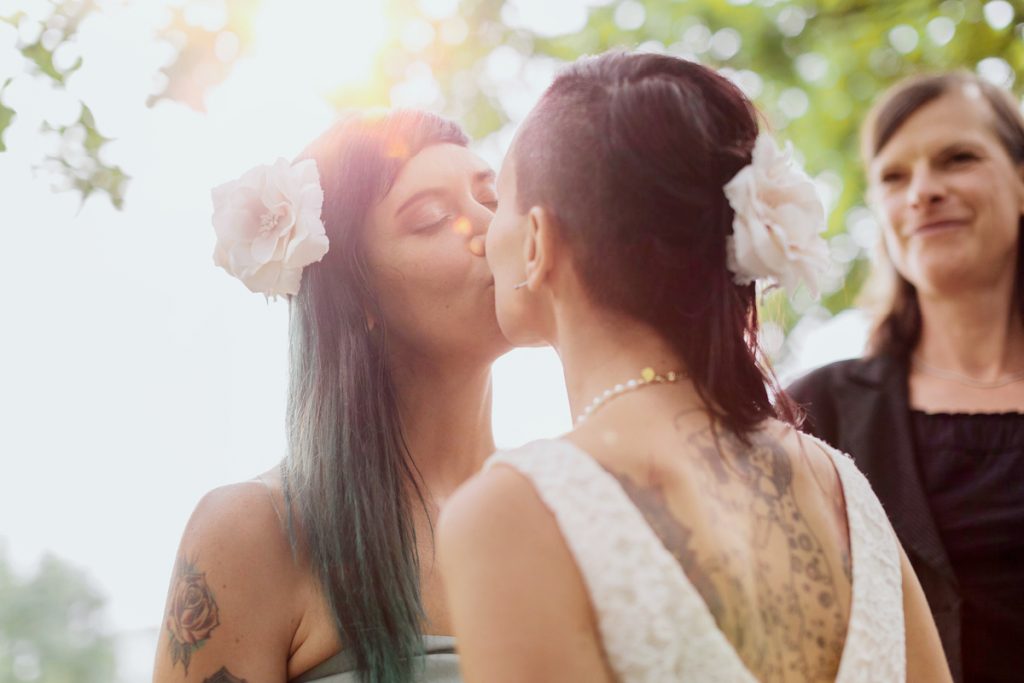 Catering costs seem high but include everything
'The cost of catering per person compared to an Irish hotel can be a shock,' says Val, 'but much more is included. In Spain, when a caterer arrives they bring the tables, the chairs, the tablecloths, the glasses, the cutlery, the staff and the food plus the bar – they'll even print the menus for you.'
Do it yourself or use a wedding planner?
'I do get calls months before a wedding from couples freaking out when they start feeling they are in over their heads,' she says. 'When you're coming from Ireland you can quickly find a venue online but that's the easy part it's all the other bits. A planner will know which caterer to avoid, where to get the best flowers, what paperwork you need.'
3 things you might not know about weddings in Spain…
In a traditional Spanish wedding, the bride gets her entrance with her father as usual but the groom also gets an entrance with his mother.
In Spain, it's unheard of not to have an open bar at a reception so couples have to factor this into their budget.
Not all Spanish churches are open to having weddings for foreign couples as some don't want to get involved in the paperwork.
Need help to pay for your wedding abroad?
With a Bank of Ireland wedding loan you can apply in minutes to borrow between €1,000 and €65,000 and repay over 1 to 5 years. Find out more about a Bank of Ireland wedding loan, today.
Warning: If you do not meet the repayments on your loan, your account will go into arrears. This may affect your credit rating, which may limit your ability to access credit in the future.
WARNING: THE COST OF YOUR MONTHLY REPAYMENTS MAY INCREASE.
Credit only available to over 18's. Lending criteria, terms and conditions apply. Bank of Ireland is regulated by the Central Bank of Ireland.