Whats the best way to pay for your wedding day?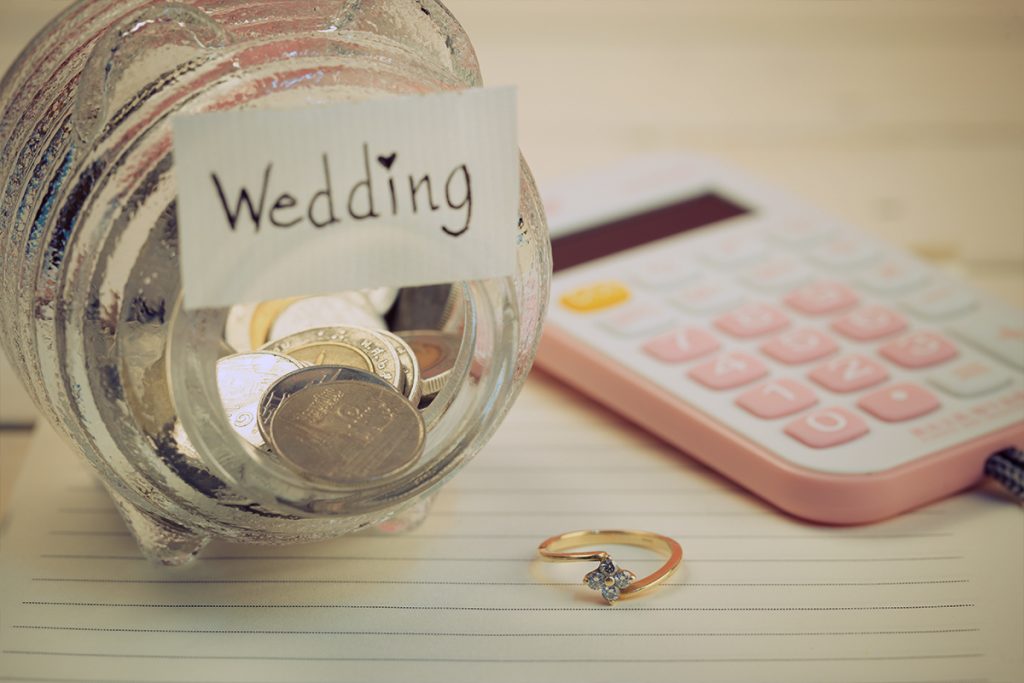 1 MIN READ
The average budget for a wedding including honeymoon is now €26,015, according to a recent survey.1 So what's the best way to pay for your big day?
Saving for your wedding
62% of couples use their savings to fund their wedding. Saving a set amount each month, from when you get engaged to the big day, can help make it more affordable. With a Bank of Ireland Goalsaver account, you can lodge between €20 and €2,000 a month and have instant access to your money when you need it.
How much do you need to save each month?
Couples are enjoying longer engagements with over 27% of engaged couples waiting more than 2 years to get married according to the survey. If your wedding is in 24 months' time, you'll need to put away €1,083 a month to save up the average cost of a wedding. If your wedding is in 18 months' time, you'll need to save €1,445 a month. And if it's in 12 months' time you'll need to save €2,167 a month.
The chance to win €5,000
If saving that amount of money sounds challenging, as an added incentive, when you open a GoalSaver account you could win one of five prizes of €5,000 to put towards your wedding savings.
Taking out a loan
18% of couples take out a loan to help cover costs. Even with savings and any help that your parents or wider family can offer (22% get help from their parents), you might not be able to afford the whole cost of the wedding. So you may think about taking out a loan. With a Bank of Ireland personal loan, for example, you can borrow from €1,000 to €65,000 and repay the loan and the interest over 1 to 5 years.
Remember to have a plan for unexpected costs
Almost 60% of couples surveyed said they went over their budget. 13% of them spent over €5,000 more than they had intended to. So it might be wise to factor in an extra 10-20% on top of your wedding costs for things you just don't see coming.
WARNING: If you do not meet the repayments on your loan, your account will go into arrears. This may affect your credit rating, which may limit your ability to access credit in the future.
Credit only available to over 18's. Lending criteria, terms and conditions apply. Bank of Ireland is regulated by the Central Bank of Ireland.