Youth Financial Wellbeing For Your School
YOUTH FINANCIAL WELLBEING FOR YOUR SCHOOL
Developing Financial Wellbeing in future generations
Bank of Ireland has developed a comprehensive Financial Wellbeing and Entrepreneurship programme for both primary and secondary school students and teachers.
The programmes are free and focused on helping students understand what money is and how it works, so that they can make empowered financial decisions throughout life.
Topics covered include financial wellbeing, enterprise, banking and more. Our network of Youth Coordinators operate throughout the country and attend schools nationwide to deliver the free content.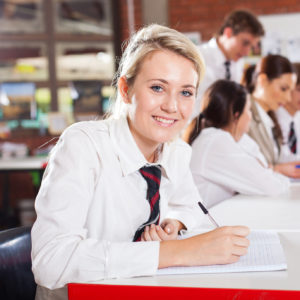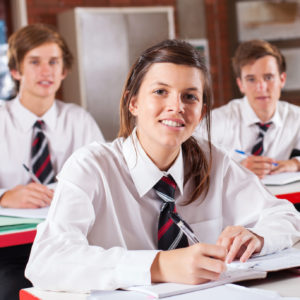 Secondary School – Money Smarts
Money Smarts is the Bank of Ireland programme designed to ensure that secondary school students are confident in their financial literacy and business skills as they approach adulthood. The programme will provide young people with access to financial education, practical tools to enable them to learn lifelong skills and make informed financial decisions. Money Smarts is delivered by our 29 national Youth Coordinators supported by our local community leaders and comprises of:
Financial Literacy Week
School Bank
Start Your Own Business Workshop
This year we are also launching the Bank of Ireland Money Smarts Challenge, which will put secondary students' financial knowledge to the test. The competition will see teams of students from schools across the country go head to head in the Bank of Ireland Money Smarts Challenge, with the chance to win some fantastic prizes for both the school and the students.
You can find out more about the secondary school programme here
Primary School – Talking Cents with Ollie
Ollie the Owl is the hero of our primary financial education programme which includes Talking Cents with Ollie, a comprehensive financial education guide developed for teachers of children aged 7 – 12. The guide, which is packed with money lessons, stories, class discussions, and exercises, has been created to enable teachers to guide children through activities and discussions around money.